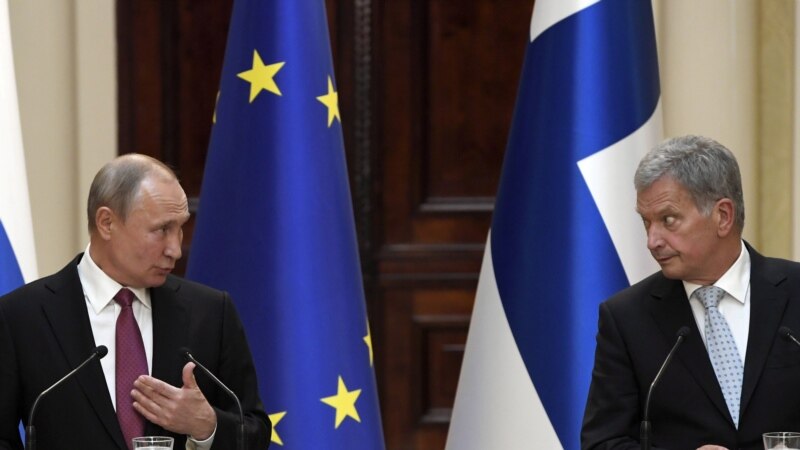 The Finnish President called Russian President Vladimir Putin today. Sauli Niinistö said that Helsinki will apply for NATO membership within the next few days. About it informed press office of the President of Finland.
Niinistö told Putin that Russia's actions in recent months have forced Finland to pay attention to its security, so the country's leadership decided to start the process of joining a military alliance. The Finnish President also said that Helsinki would continue to build good neighborly relations with Russia.
Putin, in a conversation with Niinistö, noted that "abandoning the traditional policy of military neutrality would be a mistake." The Russian President expressed his confidence that there were no threats to Finland's security, according to a statement. message Kremlin. Putin also warned Niinistö that joining NATO could have a negative impact on bilateral relations.
Finland after the Second World War adhered to a neutral status. However, since 1994, the country has been cooperating with the alliance in the framework of the Partnership for Peace program and participated in the mission organized by the alliance in Afghanistan.
In addition to Finland, neighboring Sweden intends to renounce non-bloc status.
NATO Secretary General Jens Stoltenberg welcomed the Finnish leaders' announcement and said that if applications were submitted, Sweden and Finland would be quickly and smoothly admitted to the Alliance.
Kremlin spokesman Dmitry Peskov on Thursday called the possible entry of Finland into NATO a threat to Russia. "The next expansion of NATO does not make our continent more stable and secure," he said.
One of the justifications for the invasion of the territory of Ukraine in February of this year, the Russian authorities called the desire of this country to join NATO, which, according to them, allegedly threatens the security of Russia.
More Radio Liberty news: