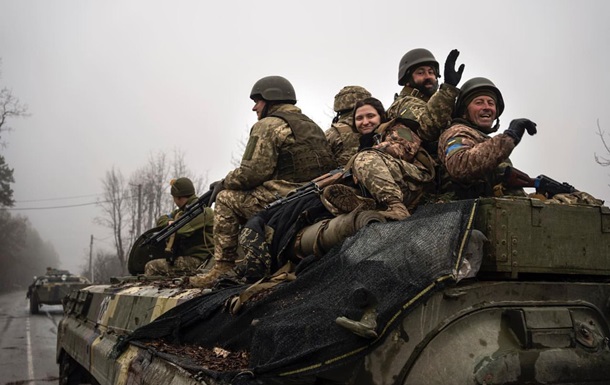 Photo: t.me/V_Zelenskiy_official
Ukrainian troops are actively destroying the invaders
In the Kherson region, the defenders destroyed the command post of the invaders, in the Izyum direction they launched a counterattack.
The Ukrainian army, without the expected lend-lease, managed to push back the Russian troops from Kyiv, Kharkov, Chernigov and Sumy and continues to destroy the invaders. On the successes of our soldiers on Saturday, May 14, told Aleksey Arestovich, Advisor to the Head of the President's Office.
"And what will happen when Lend-Lease arrives in commercial quantities? Because these cities were liberated by the therodefense, light infantry units with small inclusions of mechanized ones, tank divisions, landing units, marines were crushed. What will happen when normal heavy ones arrive and form brigades on Lend-Lease?" the expert asked.
The representative of the OP noted that the Ukrainian fighters are actively destroying the invaders with the weapons that are available. In particular, in the Kherson region, the command post of the occupiers was successfully attacked.
"From effective news – we covered a very high-level command post … in the Kherson region. … And there was also ammunition there, it detonated around for about three hours, they brought broken equipment, well, in short, they hit it well in the Kherson region. Here is one like that too It's a wonderful story," he said.
Finally, the adviser reported on the successes of the Ukrainian army in the Kharkiv region as well.
"We launched a small counterattack in the Izyum direction. For the first time since the start of this operation (since April 4 – ed.), ours stopped them in the direction of the main attack and counterattacked and pushed back. From a military point of view, this means signs of a huge turning point in the direction of the main attack ", – explained Arestovich.
Earlier, the Borovsk village council in the Kharkiv region reported that the Russian military had begun a retreat in the Izyum direction.

News from Perild.com in Telegram. Subscribe to our channel