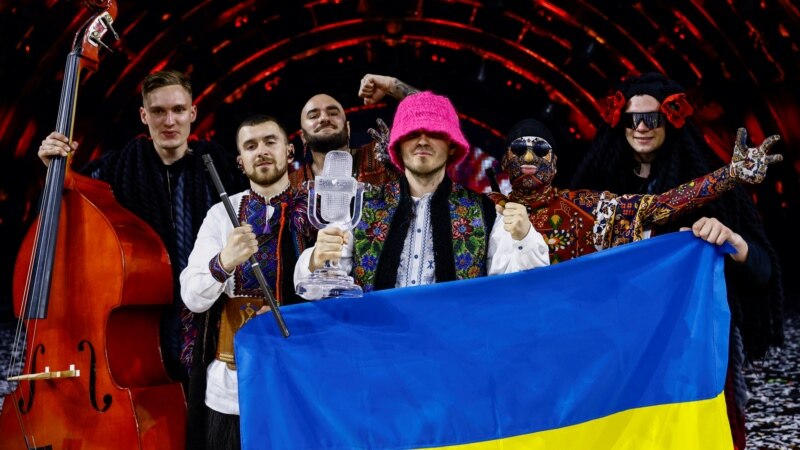 The Ukrainian group Kalush Orchestra won the final of the Eurovision 2022 international music contest.
The song Stefania took first place after the announcement of the results of the audience voting, gaining 631 points.
British representative Sam Ryder took second place with the song Space man, in the final he scored 466 points. The third place was taken by Spanish singer Chanel with the song SloMo with 459 points.
The song Stefania, performed by the group, was dedicated by soloist Oleg Psyuk to his mother Stefania. He wrote this composition long before the start of a full-scale war in Ukraine, but now Ukrainians began to see new meanings in this song.
So, the line "On broken roads I will come to you" has become associated with the fact that people, despite the destruction, are still drawn to their parents' house, even if there are only conflagrations left there.
After the performance in the final, the band's frontman Oleg Psyuk called from the stage: "Please help Ukraine! Mariupol! Help Azovstal! Now!"
President of Ukraine Volodymyr Zelensky congratulated the Kalush Orchestra on the victory and promised that the authorities "will do everything so that one day Eurovision will be hosted by Ukrainian Mariupol."
"We will do everything so that one day Ukrainian Mariupol will host the participants and guests of Eurovision. Free, peaceful, rebuilt. Thank you for the victory of the Kalush Orchestra and everyone who voted for us!" Zelensky wrote.
The song contest was held this year in Turin, Italy. Many spectators held blue and yellow flags during the performance of the Kalush Orchestra.
Kalush is a rap group founded in 2019. It is named after the city of Kalush in the Ivano-Frankivsk region of Ukraine.