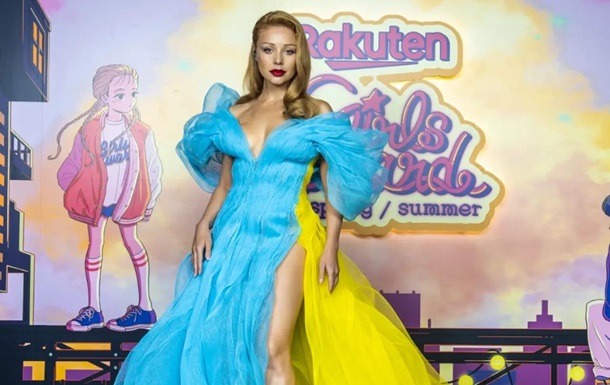 Photo: instagram.com/tina_karol
Tina Karol
The singer noted that Ukraine will definitely win the war with the Russian Federation, as Japan once did.
Ukrainian singer Tina Karol wowed the audience with her outfit at the Rakuten Girls Award in Tokyo, Japan. She posted the relevant footage on Instagram.
The star wore a luxurious dress from the Ukrainian brand LEVER COUTURE. The outfit was made in patriotic blue and yellow colors.
"I want to thank Japan and its people who have so faithfully supported and continue to support Ukraine. Ukraine unites the whole world, as well as Japan in the fight against the enemy, who decided that the nation, language, culture of Ukraine should not exist," Tina wrote.
According to her, the artist is the identity of the nation, and music is a weapon in his hands.
"Each of our steps is a united front: creative, military, informational, cyberfront – we are fighting for the right to be the master of our land. We will definitely win and restore our country, as Japan once did! Glory to the nations! Glory to Ukraine! " added the star.

News from Perild.com in Telegram. Subscribe to our channel