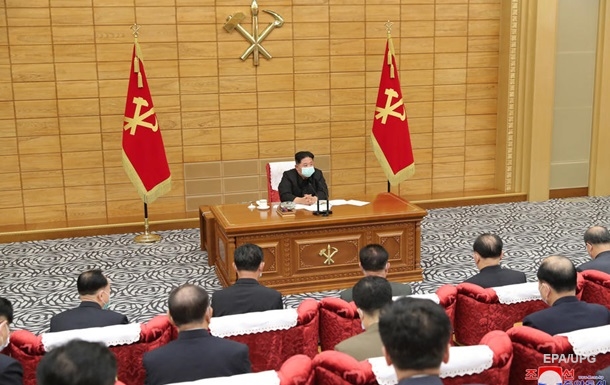 Kim Jong-un ordered the mobilization of the military to fight COVID-19
North Korean leader Kim Jong-un made his first public appearance in a medical mask at a meeting of the Politburo of the Central Committee of the Workers' Party of the DPRK (WPK).
North Korean leader Kim Jong-un held an emergency Politburo meeting and ordered the military to be used to supply coronavirus medicine to Pyongyang as the country battles the first confirmed outbreak of COVID-19. On Sunday, May 15, reports Reuters.
Last week, North Korea admitted for the first time that it was fighting an "explosive" outbreak of COVID-19, and experts expressed concern that the virus could devastate a country with limited medical supplies and no vaccination program.
At an emergency meeting of the Politburo, Kim Jong-un criticized the "irresponsible" attitude to work, as well as the organizational and executive abilities of the cabinet and the health sector, the state news agency KCNA reported.
The report said the government has issued an order to distribute its national drug stocks, but Kim said the drugs purchased by the government are not reaching people in a timely manner.
Kim Jong-un ordered the deployment of a "strong force" of the Army Medical Corps to "immediately stabilize the supply of medicines to Pyongyang City."
On May 12, North Korea reported its first case of COVID-19. Prior to this, the country denied the circulation of the coronavirus, and also stated that there were no patients in the country.

News from Perild.com in Telegram. Subscribe to our channel