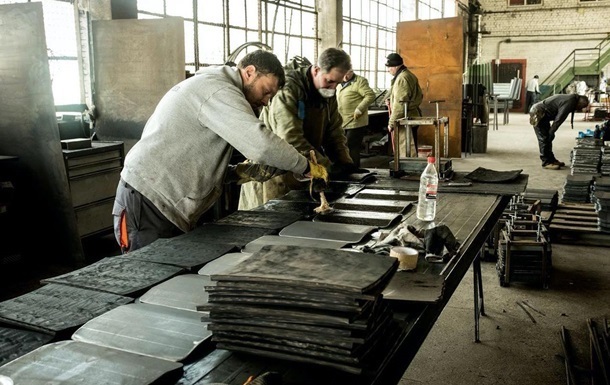 Photo: t.me/V_Zelenskiy_official
Metinvest will supply 100,000 body armor in total
The company previously handed over bulletproof vests and helmets to military doctors, rescuers, the military and members of the therodefense.
Representatives of the Ukrainian media received a new batch of protective ammunition from Metinvest Group. 10 sets of ammunition went to the editorial offices of 1 + 1, ICTV, Espresso TV, Public and Obozrevatel TV channels at the request of the Olympic champion and volunteer Denis Silantyev.
Bulletproof vests and helmets of the fourth degree of protection were given to journalists who travel to military conflict zones
"The war is not only at the front, it is not only the military, it is not only doctors, but there is also an information war, which is no less important for our common victory. The fact that today we are handing over protective equipment for our journalists is an important step forward ", – said Yuri Ryzhenkov, CEO of Metinvest.
Earlier, Silantiev handed over body armor from Metinvest to doctors, members of the territorial defense and employees of the State Emergency Service in Kyiv, as well as military doctors and soldiers of the State Emergency Service in the Zaporozhye region.
Recall that after the start of the war with Russia, Metinvest launched the production of special steel plates for body armor with a high level of protection. The military will be allocated 900 tons of steel free of charge, which will be enough to produce about 80,000 body armor. Also, 10,000 body armor, more than 8,000 helmets, about 25,000 medical tourniquets, turnstiles and first aid kits, as well as 1,100 thermal imagers were purchased.

News from Perild.com in Telegram. Subscribe to our channel