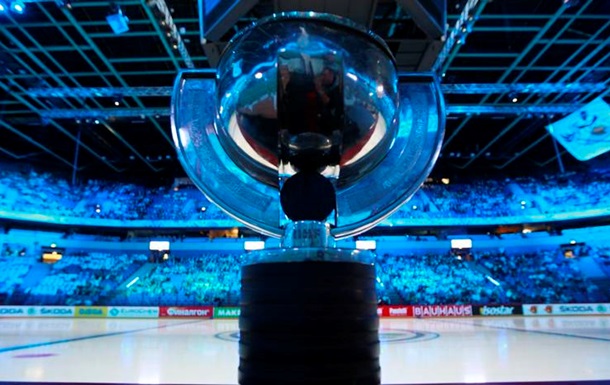 Photo: iihf.com
Finland hosts 2022 Ice Hockey World Cup
The regular matches of the group stage of the world championship took place in Finland.
The Czech national team unexpectedly lost to Austria on the next game day of the Ice Hockey World Championship, which takes place in Finland. The Czechs scored in the first period, but could not further develop their advantage.
The Austrians took full advantage of this, leveling the score in the last seconds of normal time. Overtime did not reveal a winner, and the Austrian team was more successful in the shootout.
We also note the third consecutive victories of the teams of Sweden and Switzerland. "Tre Krunur" defeated Great Britain 6:0, and the Swiss were stronger than Kazakhstan 3:2.

Hockey. World Championship. Finland

Group A
Italy – Denmark 1:2 (0:1, 1:0, 0:1)
Washers: 15:54 Ehlers (Hansen) – 0:1, 39:00 Petan (Hannon, Migiore) – 1:1, 41:46 Hansen (Meyer) – 1:2

Switzerland – Kazakhstan 3:2 (0:0, 2:0, 1:2)
Washers: 23:58 Malgin (Kurashev, Sigenthaler) – 1:0, 34:32 Simon – 2:0, 45:47 Blacker – 2:1, 55:39 Herzog (Ambyul) – 3:1, 58:00 Orekhov – 3:2

Group B
Czech Republic – Austria 1: 2 (by bullets) (1: 0, 0: 0, 0: 1, 0: 0, 0: 1)
Puck: 17:59 Chervenka (Blumel, Kundratek) – 1: 0, 59:22 Lebler (Heinrich, Schneider) – 1: 1

Sweden – Great Britain 6: 0 (5: 0, 0: 0, 1: 0)
Washers: 00:13 Asplund (Dahlin, Larsson) – 1:0, 07:43 Nordstrom (Larsson, Bemstrom) – 2:0, 10:24 Bengston (Brom) – 3:0, 13:09 Dalin (Pudas, Bengston ) – 4:0, 19:55 Asplund (Kellman, Dahlin) – 5:0, 53:09 Bengston (Lang, Tommernes) – 6:0

News from Perild.com in Telegram. Subscribe to our channel