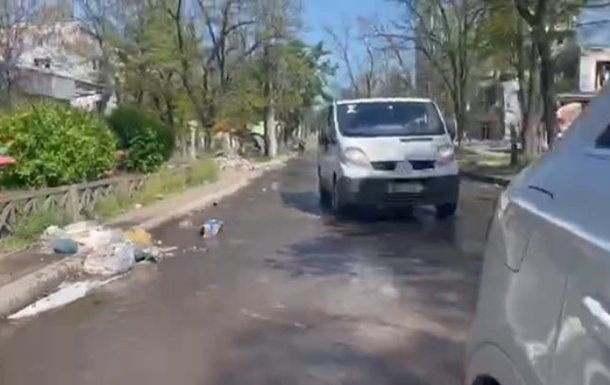 Photo: Screenshot from video
Water supply and sewerage networks of Mariupol destroyed by shelling
The occupied city was flooded after an attempt to provide water there. The fact is that all water supply and sewer networks were destroyed by shelling.

The occupying "authorities" tried to supply water to the ruined city. However, the streets instantly turned into rivers, since all the networks were destroyed by shelling. This is reported by the Telegram channel KlymenkoTime and publishes a video.
Earlier, the adviser to the mayor of Mariupol, Petr Andryushchenko, reported that the sewage system does not work in the city, so sewage may soon appear on the streets.
"In the absence of treatment facilities, most likely, the occupiers will reach the direct discharge of sewage directly into the sea," Andryushchenko said in a statement.
Recall that the Russian "liberators" destroy everything in their path, and in terms of the number of war crimes they have already surpassed the Nazis. With their constant shelling, they even destroyed the synagogue.
It was also previously reported that in Mariupol, a high death rate persists not from violence, but from the consequences of the Russian occupation – nervous breakdowns, lack of medical care, unsanitary conditions and destroyed immunity due to hunger.

News from Perild.com in Telegram. Subscribe to our channel