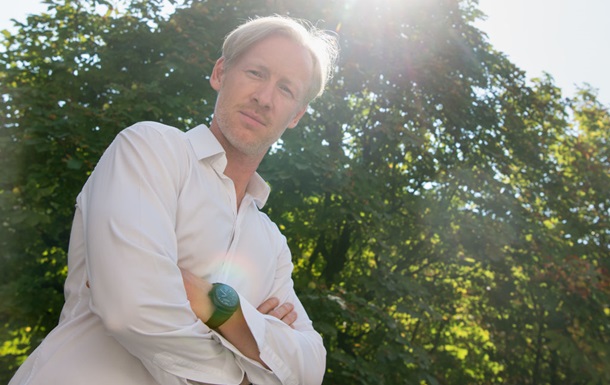 Photo: Getty Images
Igor Zelensky is the new chosen one of Ekaterina Tikhonova
Journalists declassified the secrets of the personal life of the youngest daughter of the Russian President Ekaterina Tikhonova.
Vladimir Putin's daughter Ekaterina Tikhonova started a family with the former artistic director of the Bavarian State Ballet Igor Zelensky, the newspaper reports. Important stories.
According to journalists, in recent years, 35-year-old Tikhonova, who broke up with Kirill Shamalov several years ago, lived with her new chosen one in two countries – Russia and Germany. In recent years, Putin's daughter has flown to Munich to visit her lover more than 50 times. They even had a daughter.
Ironically, the current chosen one of Ekaterina Tikhonova is Zelensky.
Igor Zelensky, 52, is an outstanding ballet dancer. Until recently, he directed the Bavarian State Ballet and stepped down in April 2022, well before the end of his contract.
The fact that Igor Zelensky is the current chosen one of Ekaterina Tikhonova is confirmed by information from four sources. Evidence of this is, in particular, the list of air passengers on one of the flights in 2019: Zelensky, Tikhonova, a little girl, a nanny, a piano teacher and three employees of the Presidential Security Service flew from Moscow to Munich. Also, an anonymous source handed over to journalists documents by e-mail of Yekaterina's personal security guard, an employee of the same presidential security service, Alexei Skripchak. Among them are the passports of Putin's daughter, Zelensky, and a girl who was born in 2017. On them, the guard bought tickets for all of them. For ethical reasons, the name of the child is not disclosed, but the patronymic is Igorevna.
A source at the Bavarian Ballet noted that Zelensky is "most likely a partner of Putin's daughter."
As follows from the investigation, at the end of 2019, Tikhonova was tired of constantly flying to Munich, so she decided to move to her beloved.
Zelensky explained his dismissal from the post of head of the ballet as follows:
"Leading a ballet troupe requires absolute concentration and efficiency. However, while my full attention and time are required by personal, family matters that are incompatible with my activities as a ballet director in Munich … Now my family needs my support."
However, he recalls that he was actually fired because of his refusal to publicly condemn Russia's war against Ukraine. This was let slip by the managing director of the Bavarian State Opera Serge Dorni, who got through to the famous pranksters Vovan and Lexus.
By the way, since 2018, Zelensky has been a member of the Supervisory Board of the National Cultural Heritage Foundation, a project initiated personally by Vladimir Putin. Rosneftegaz allocated funds for it.
What Zelensky is doing now is unknown. The journalists have not yet been able to contact him or Tikhonova. The ex-wife of the artist, ex-Mariinsky dancer Yana Serebryakova, who has three common children with Zelensky, refused to comment.
Recall, earlier it was reported that Western sanctions against Russia for the invasion of Ukraine reached the family of Russian President Vladimir Putin. Perhaps they will touch his daughters.

News from Perild.com in Telegram. Subscribe to our channel