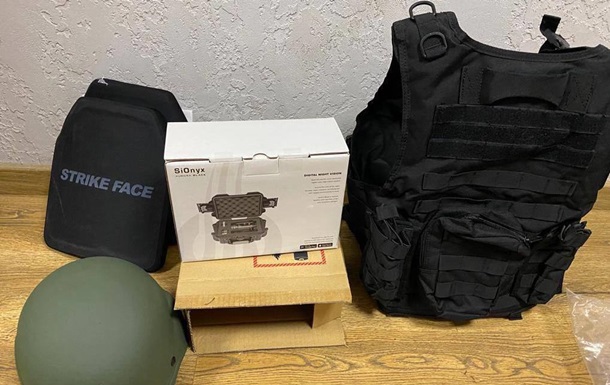 Photo: Metinvest
Scouts received a thousand sets of special equipment
The company donated 1,000 sets of special equipment worth $2.5 million to the front line scouts.
Metinvest has purchased 1,000 sets of special equipment for Ukrainian intelligence officers, Andrei Yusov, a spokesman for the GUR, said on Thursday, May 19.
One set consists of body armor, helmet and night vision device.
"These kits will be sent to special forces in hot spots on the front line. This is both the east and the south. They are very needed there now, because body armor is a consumable material and needs constant replenishment. It is very good that there is such a replenishment. It is fundamentally important that Metinvest's work in this regard is systemic. This batch is 1,000 bulletproof vests, this is a large batch," Yusov said.
Equipment worth $2.5 million was secured from Israel.
"Now there is a shortage of high-quality equipment. We were looking in different countries of the world. We brought 1,000 body armor with plates, 1,000 night vision devices. And 1,000 helmets. This is $ 2.5 million," said Alexander Vodoviz, head of the project office of Metinvest's CEO.
Recall that after the start of the war with Russia, Metinvest launched the production of special steel plates for body armor with a high level of protection. The military will be allocated 900 tons of steel free of charge, which will be enough to produce about 80,000 body armor. Also, 10,000 body armor, more than 8,000 helmets, about 25,000 medical tourniquets, turnstiles and first aid kits, as well as 1,100 thermal imagers were purchased.

News from Perild.com in Telegram. Subscribe to our channel