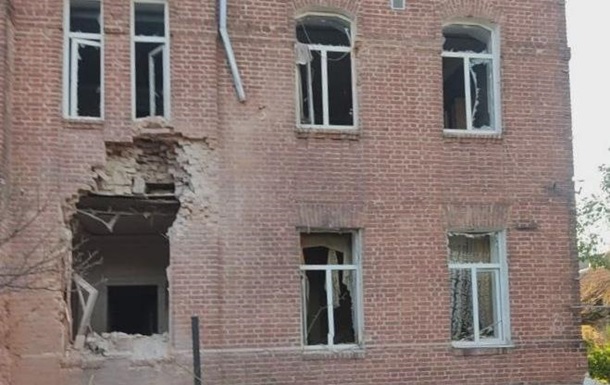 Photo: Roman Starovoit / Telegram
One of the damaged buildings in the village of Tetkino
Some "enemy" struck several blows at the distillery in the village of Tetkino, says Governor Roman Starovoit.
In the Kursk region of the Russian Federation, the village of Tetkino was shelled. This was announced by the Governor of the region Roman Starovoit in Telegram on the morning of Thursday, May 19.
"Another enemy attack on Tetkino, which took place at dawn, unfortunately ended in tragedy. At the moment, at least one civilian death is known," Starovoit wrote.
According to him, the governor, this time the attack was made on the distillery. However, he does not indicate who exactly fired at the object. And the deceased is a truck driver who brought raw materials to the distillery.
"The enemy struck several blows at this object. There are also wounded. They are given first aid," the governor said.
Starovoit claims that fires are now being eliminated in the village. Several houses were damaged. There are unexploded ordnance. He assured that all the affected families will receive all the necessary assistance.
On the eve of the Russian Federation, they announced shelling "from the side of Ukraine" of a village in the Belgorod region. In the village of Solokhi, there is allegedly destruction, as well as one victim.
Also this week, the Russian Federation announced the shelling of the border village of Alekseevka in the Kursk region. Damage was allegedly received by three private houses, a parked car near one of them, as well as a school building.

News from Perild.com in Telegram. Subscribe to our channel