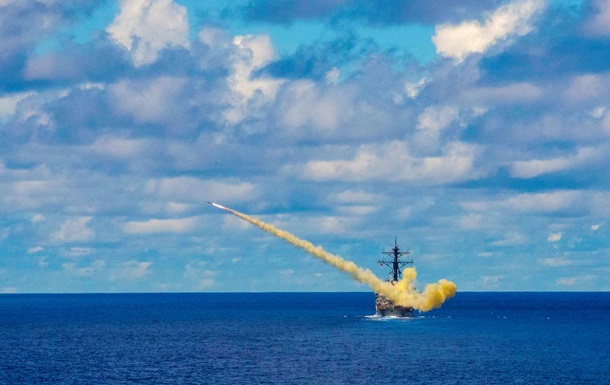 Photo: Reuters
Long-range missiles will help unlock the Black Sea
The White House is working to donate advanced anti-ship missiles to Ukrainian fighter jets to help overcome Russia's blockade of the Black Sea.
The United States is considering either for direct delivery to Ukraine or by transferring from European countries two types of powerful anti-ship missiles – Harpoon manufactured by Boeing and Naval Strike Missile manufactured by Kongsberg, Raytheon Technologies. This is reported Reuters.
Ukraine has already asked the United States for missiles that could push the Russian fleet away from Black Sea ports, allowing grain and other agricultural products to be shipped around the world again. However, there have been talks in the US about obstacles to providing more powerful long-range weapons to Ukraine, citing the need for lengthy training, difficulties maintaining equipment, or fears that American weapons could be seized by Russian forces.
One of the issues preventing Ukraine from getting the missiles is the limited availability of Harpoon launch platforms from shore, which several officials say is technically difficult as it is mostly a sea-launched missile.
However, two U.S. officials said the United States was working on potential solutions that would include removing launchers from U.S. ships and transferring them to Ukraine.
Brian Clark, a Hudson Institute naval expert, said 12 to 24 Harpoon anti-ship missiles, with a range of more than 100 km, would be enough to threaten Russian ships.
Recall that because of the blocked seaports, Ukraine loses 170 million dollars every day. 90 million tons of agricultural products are blocked inside the country. Later, UN Secretary General António Guterres offered to lift a number of sanctions against Russia in exchange for the Kremlin unblocking grain exports from Ukraine. To which Mikhail Podolyak, adviser to the head of the President's Office, replied that it was not at all necessary to "improve the situation of Russia" for this.

News from Perild.com in Telegram. Subscribe to our channel