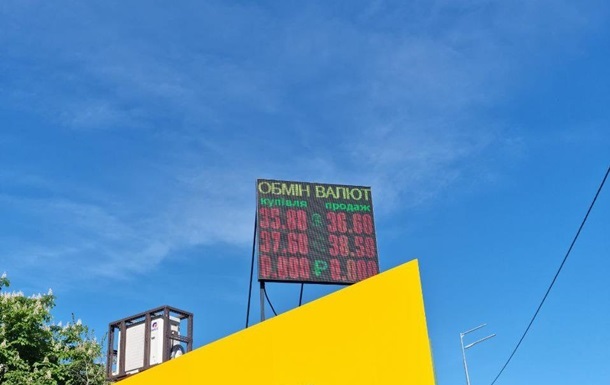 Photo: Perild.com
The NBU says that such a decision will help stabilize the foreign exchange market
The regulator has canceled restrictions on the establishment of the cash exchange rate and when paying by card abroad.
From May 21, the National Bank lifts the restriction that institutions could sell cash to customers with a deviation from the official rate of no more than 10%. This was reported on the website of the regulator on Friday, May 20.
Similar restrictions on setting the exchange rate, according to which banks deduct funds in hryvnia from clients' accounts, have also been canceled if clients use hryvnia cards abroad.
"The removal of restrictions on the establishment of rates at which banks sell foreign currency to the public will improve the working conditions of legal market participants. This will enhance competition, increase the liquidity of the legal segment and reduce the volume of illegal transactions. All this will make the foreign exchange market more stable and will help reduce the amplitude of exchange rate fluctuations in its cash segment," said Deputy Head of the NBU Yuriy Gelety.
In addition, the NBU halved the monthly limit for withdrawing cash abroad from hryvnia accounts opened with Ukrainian banks to UAH 50,000 from UAH 100,000.
The changes do not apply to the use of payment cards abroad for settlements in order to pay for the cost of goods, works and services – most of them can continue to be carried out without restrictions.
By its resolution, the NBU also banned banks from carrying out operations that violate the restrictions imposed by the central bank or help circumvent them.
Recall that after the start of the war, the NBU fixed the dollar exchange rate at the level of 29.25 hryvnia – it was supposed to operate until the end of martial law.
But lately, the cash exchange rate of the dollar has risen to 37 hryvnia. The NBU explains this precisely by the current restrictions.

News from Perild.com in Telegram. Subscribe to our channel