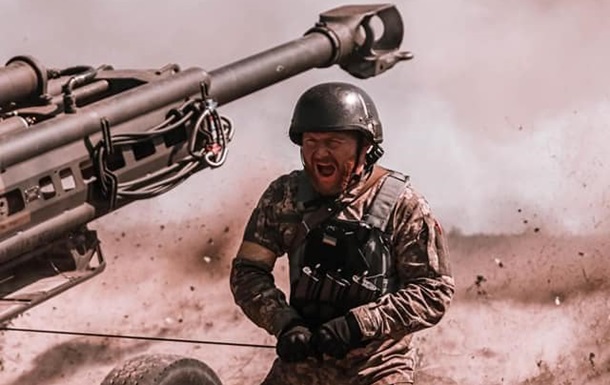 Photo: press service of the Ministry of Defense
The invaders are preparing to resume the offensive on Slavyansk
In the Donetsk direction, the invaders are trying to break through the defense line and reach the administrative border of the Lugansk region.
On Donetsk direction the enemy is trying to break through the line of defense of the Ukrainian troops and reach the administrative border of the Lugansk region. This is stated in the message of the General Staff on Saturday, May 21.
In particular, with the support of aviation and artillery, the enemy conducted assault operations in the areas of the settlements of Lipovo, Vasilievka, Maryinka and Novomikhailovka in the Donetsk region, but was not successful.
The Russians launched air and artillery strikes on civilian targets in Bakhmut and Vrubovka. An air strike was also carried out on Nikolsky in the Volnovakhsky district.
"The preparation of units of the occupying forces for the resumption of the offensive continues. in the Slavic direction. During the day, the enemy carried out artillery shelling in the areas of the settlements of Bolshaya Kamyshevakha and Dovgenkoye in the Kharkiv region," the report says.
On Slobozhansky direction the enemy continues to conduct combat operations in order to hold the occupied lines. In order to prevent our troops from reaching the state border, he launched air strikes and fired artillery at the areas of the settlements of Chernoglazovka, Prudyanka, Dementievka and Ternova.
Russian troops are also preparing for an offensive against Limansky direction.
On Novopavlovsk and Zaporozhye directions the enemy did not carry out offensive actions. He carried out shelling of civilian infrastructure in the areas of the settlements of Vremovka, Donetsk region, Olgovskoye, Zatishye, Gulyaipole, Orekhov, Novodanilovka and Kamenskoye, Zaporozhye region.
In the Yuzhnobuzhsky, Seversky, Volynsky and Polessky directions, the situation has not undergone significant changes.
AT Chernihiv region Russian invaders fired at the settlements of Semyonovka, Bleshnya, Gorsk. Separately, missile strikes were carried out on targets in the Poltava and Zhytomyr regions.
Ukrainian intelligence continues to record that the Russian command is carrying out covert mobilization to rotate troops that suffered losses during military operations against the Armed Forces of Ukraine. Coercive measures are also continuing to attract men in the temporarily occupied territories of Ukraine.
Russian invaders rob under the slogan of "nationalization" mayon of telecommunication companies in the occupied territories of the southern regions of Ukraine.
Earlier, Gaidai said that they were trying to encircle the Luhansk region. The occupiers want to turn the region into a conflagration, destroy Severodonetsk, fighting is going on in the vicinity of the city.

News from Perild.com in Telegram. Subscribe to our channel