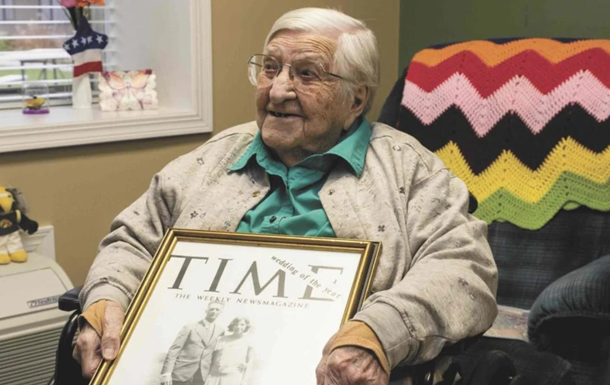 Photo: wiki / Bessie_Hendricks
Bessie Hendrix
The oldest woman in the United States of America, Bessie Hendrix, has already celebrated her 114th birthday.
American Bessie Hendrix celebrated her 114th birthday. She also told reporters that she always loved sweets and does not deny herself even now. What kind of dessert Bessie cooked from a young age, writes Healthy Eating.
She noted that in her youth she was very active – she walked a lot, rode a bicycle, looked after her garden, farm. while natural vegetables and fruits became the basis of her daily diet.
At the same time, she noted that since childhood she had a sweet tooth.
"Me and my siblings loved making our own taffy when we were kids," the woman said.
This delicacy accompanied Bessie all her life. According to her children, a woman would never miss a bite of dessert to this day.
Teffi are sweets and desserts based on corn starch and corn syrup.
Recall that on December 31 last year, one of the smallest women in the world, Turkish Elif Kocaman, died. The woman died from multiple organ failure caused by pneumonia.
An American at the age of 99 revealed the secret of longevity

News from Perild.com in Telegram. Subscribe to our channel