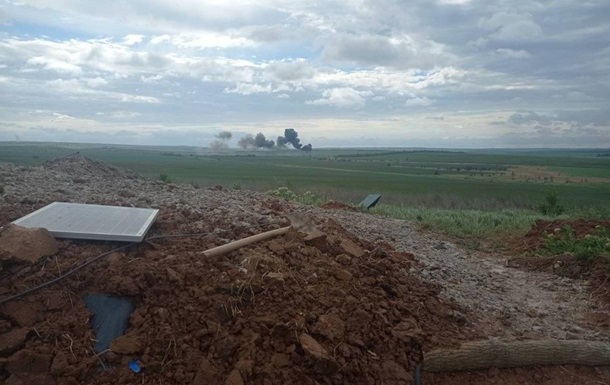 Photo: Anton Gerashchenko / Telegram
Another Russian occupier found his death in Ukraine
Soldiers of the 80th Motorized Brigade used the Stinger complex to destroy the Su-25 aircraft, Anton Gerashchenko noted.
Ukrainian servicemen destroyed a Russian Su-25 (Rook) subsonic attack aircraft in the Luhansk region. This was announced by the adviser to the Minister of Internal Affairs Anton Gerashchenko on Sunday, May 22.
"In the distance, the remnants of the Su-25 shot down by soldiers of the 3rd Company of the 80th Specialized Brigade in the Lugansk region are burning out an hour ago. The Stinger worked perfectly!" Telegram.
According to him, the pilot of the aircraft did not have time to eject. Gerashchenko added that Ukraine has five times more Stinger missiles than Russia has planes and helicopters.
"So there will be many more funerals for native pilots! We will shoot them down faster than the Russians can prepare new ones," the adviser to the head of the Ministry of Internal Affairs assured.
Note that this is not the first downed Su-25 invaders. The destruction of this aircraft was last reported on 16 May.
And on May 18, in the Kharkiv region, the Ukrainian military destroyed a Russian Su-34 fighter-bomber. This happened near the city of Kupyansk.

Media: Poland transferred to Ukraine all its spare parts and ammunition for the MiG-29

News from Perild.com in Telegram. Subscribe to our channel