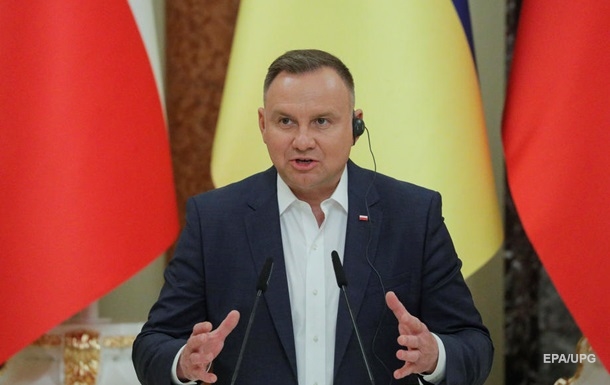 Duda made a number of important statements in Kyiv
Duda also announced the need to increase sanctions pressure on Russia for aggression against Ukraine.

Polish President Andrzej Duda said that the European Union should open its doors to Ukraine.
"A big call to the entire European Union, to EU leaders: today Ukraine needs our signal, opening European doors for the state, for the Ukrainian society that wants to be part of the European communities," Duda said during a joint press conference with Ukrainian President Volodymyr Zelensky in Kyiv.
He added that the decision on the status of Ukraine as a candidate for EU membership at the summit in June is of great importance.
"I ask you to think everywhere where there have been doubts until now. Countries striving for the European Union should receive a clear signal that the doors to the EU are open," the Polish president said.
Duda also announced the need to increase sanctions pressure on Russia.
"How can the world peacefully help end the war? Only through sanctions, only firm pressure, only by isolating Russia, throwing it out of the international community, economic. This is also the issue of the sixth package of sanctions within the European Union, which must be introduced. This is very important question. Here I appeal to those who still doubt today: forget about business as usual," Duda added.
Recall that President Volodymyr Zelensky announces that one of his first foreign visits after Ukraine's victory in the war against Russian aggression will be a visit to Polish cities that especially helped our country.