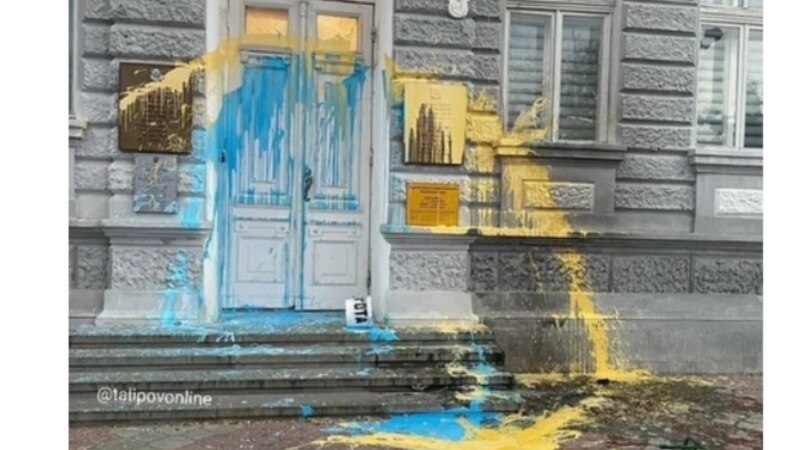 A resident of the annexed Crimea, Bohdan Zizu, was sent to the Simferopol pre-trial detention center on a criminal case of preparing to commit a terrorist attack. About it informs publication "Grati" with reference to sources.
Zizu is accused of pouring yellow and blue paint over the facade and doors of the city administration building in Yevpatoriya on the night of May 16. According to the FSB, he also threw a Molotov cocktail through the window, but the incendiary mixture went out and there was no fire.
It is not known when the trial took place as a measure of restraint. Ziza was detained on May 16, at the same time that the Russian authorities of Crimea announced this. TV channel "Crimea 24" at the same time released the video, on which a man who calls himself Bogdan Ziza confesses to his deed. "I want to sincerely admit that on May 16, being in disagreement with the "special military operation" being carried out by the Russian Federation on the territory of Ukraine, I doused the building of the Evpatoria administration with blue and yellow paint. his guilt by overwork," he says in the video, visibly nervous.
how writes Crimea. Realities, similar confession videos from the Crimeans for their anti-war position are increasingly appearing recently in pro-Russian telegram channels and media.
Crimea. Realities found out that Bogdan Ziza is 28 years old, he lives in Evpatoria. He was not a political activist and did not write about supporting Ukraine in social networks.