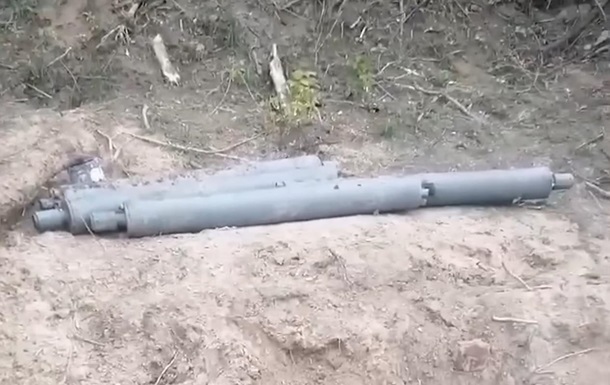 Photo: screenshot
The military of the Russian Federation threw charges for demining for the sake of radioactive scrap metal
The Russian military threw them away to make way for valuable non-ferrous scrap. Despite the fact that the scrap metal is "phonite" due to radiation, the occupiers took it with them to Russia.
In the exclusion zone of the Chernobyl nuclear power plant liberated from Russian occupation, explosives experts of the National Police discovered a cache of charges. This was announced on Monday, May 23, by the head of the National Police of Ukraine Igor Klymenko in Facebook.
"At first it was not clear why the enemy dug up these charges. But then they found the answer to this question: the remains of metal wires were scattered nearby. The warriors of the "second army of the world" stole this scrap and took it with them. And they filled the crates with scrap metal… We didn't leave Nakhodka – more than 30 demining charges have replenished our arsenal. Now they will work for Ukraine's victory!" – wrote Klymenko.
He said that mine-clearing charges look like hoses, but inside they are filled with plastid.
"They are scattered around the perimeter and blown up with a detonator. And if there are mines or shells nearby, everything explodes," the head of the National Police said.
According to him, demining the Chernobyl zone is one of the most important tasks for police explosives experts.
Recall that on March 31, Russian troops left the captured Chernobyl nuclear power plant. According to Vadim Denisenko, adviser to the Minister of Internal Affairs, one of the reasons for the withdrawal was the exposure of part of the Russian military.
Earlier, information appeared that Russian soldiers were digging trenches in the Red Forest, the most polluted place in the exclusion zone.

News from Perild.com in Telegram. Subscribe to our channel