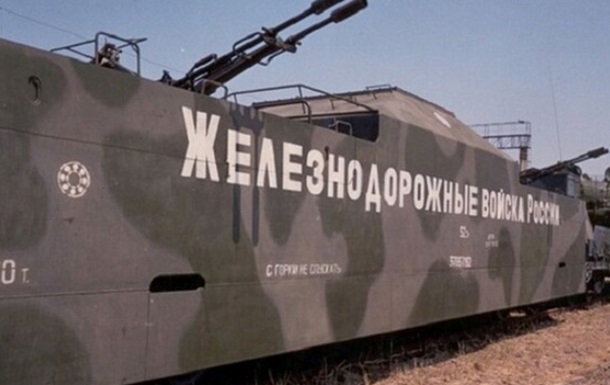 Photo: Ministry of Defense of the Russian Federation
Russian armored train. Photo illustrative
The head of the Zaporozhye regional military administration, Oleksandr Starukh, says that local residents in the occupied territories are resisting the new "authorities" in every possible way.
The situation in the Zaporozhye region remains extremely difficult, wrote head of the local military administration Oleksandr Starukh on Telegram on May 23. According to him, over the past day, the Zaporozhye region was subjected to rocket attacks. Once again, the enemy fired three cruise missiles at a civilian target.
Fortunately, there were no civilian casualties. But the situation remains tense, because the intentions of the Russian military are unknown.
Alexander Starukh also said that once again the partisans damaged the armored train of the occupation troops in the Melitopol region.
In general, the humanitarian situation in the temporarily occupied territories remains difficult.
"It's not easy for the population, people in the occupied territories are in difficult conditions. Especially those who have old parents or other reasons why they cannot leave," the head of the OVA said.
The official also noted that the occupiers are trying to force people to comply with their illegal demands:
"They try to impose tribute on everyone, they demand to get licenses so that they are paid part of the income, they kidnap entrepreneurs, demanding money, put them in the basement. They behave like bandits and terrorists."
Also, the Russians are engaged in systemic thefts and racketeering from the local population and entrepreneurs: they took out dozens of pieces of equipment, steal grain from granaries. Mostly export it to the Crimea.
The situation at the ZNPP is also complicated. And although the nuclear power plant is still operating and connected to the Ukrainian power grid, its personnel are working at the limit of their capabilities. Specialists are not released for rotation, they are psychologically pressured. But the collective is holding on to avoid the nuclear danger.
Recall that earlier, also in Melitopol, partisans allegedly blew up an armored train of Russian aggressors. According to preliminary information, the explosion of the armored train was carried out in the area of ​​the local meat processing plant. But later, Aleksey Arestovich, adviser to the head of the President's Office, denied this information. According to him, the rails did blow up, but in front of the train. Not a single occupant was killed and the train was not damaged.

News from Perild.com in Telegram. Subscribe to our channel