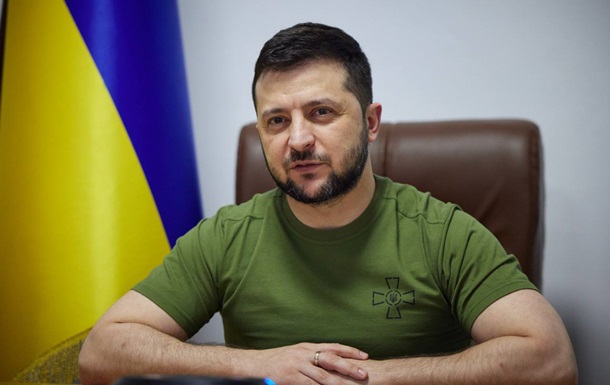 Photo: Office of the President
President of Ukraine Volodymyr Zelensky
The war with Russia will end with the victory of Ukraine, because the Ukrainian people have no other choice.
The most difficult situation at the front has developed in the Donbass. In this region, the invaders staged a massacre. This was announced on Monday, May 23, by President of Ukraine Volodymyr Zelensky in his video conversions.
"Bakhmut, Popasnaya, Severodonetsk – in this direction the occupiers have concentrated the greatest activity," the president said.
The head of state noted that Russian troops are trying to destroy all life. According to him, no one has destroyed the Donbass the way the Russian army is doing now.
"I am grateful to all our soldiers who hold positions and have the courage to counterattack," Zelensky added.
He also predicted that the coming weeks would be difficult.
"The coming weeks of the war will be difficult. And we must be aware of this. But we have no alternative but to fight. Fight and win. Free our land and our people. Because the occupiers want to take from us not just something , but everything we have. Including the right to life for Ukrainians," Zelensky concluded.
Zelensky asked the people to work for victory, help the army and defend the needs of Ukraine on all international platforms.
"In order to win, we must – each and every one – work for this. Including those who are in the rear. Help the army. Protect the needs of our state at all international platforms that you have access to, in communication with foreign journalists, even just with your friends and acquaintances abroad. Every vote counts," the president added.
By data The General Staff of the Armed Forces of Ukraine on the evening of May 23, the Russian invaders in the Severodonetsk direction suffered losses and retreated.
In the Donetsk direction, enemy units did not abandon attempts to break through the defenses of our troops in order to encircle them and reach the administrative borders of the Luhansk region.
In particular, in the Bakhmut direction, the enemy tried to launch an offensive, but had no success.
In the direction of Lugansk, the enemy carried out reconnaissance in force, but had no success, and withdrew.
Recall that 24 settlements have already been liberated in the Kharkiv region.
Earlier it was reported that 63 bodies of invaders were found in the liberated territory of Kharkiv region.

News from Perild.com in Telegram. Subscribe to our channel