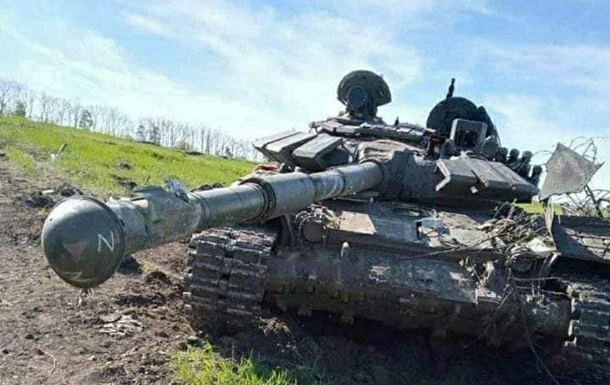 Photo: facebook.com/GeneralStaff.ua
Russia suffers significant losses in Ukraine
The Russian army does not stop the offensive in the Eastern Operational Zone in order to reach the administrative border of the Lugansk region.
Russian troops are exerting intense fire influence along the entire line of confrontation in the Donetsk, Slobozhansky and Yuzhnobuzhsky operational areas. About it informed The General Staff of the Armed Forces of Ukraine in the morning report on May 24.
The greatest activity of hostilities is noted in the Donetsk operational area, namely, not far from Lisichansk and Severodonetsk.
In the Volyn and Polesye directions, units of the Armed Forces of Belarus continue to carry out tasks to cover the section of the Belarusian-Ukrainian border in the Brest and Gomel regions. There is a growing threat of missile and air strikes on Ukraine from the territory of the republic.
"The aggressor moved the OTRK division Iskander-M to the Brest region at a distance of up to 50 kilometers from the state border of Ukraine," the General Staff said.
In the Seversk direction, the enemy is strengthening the cover of the Ukrainian-Russian border in the Bryansk and Kursk regions. An air strike was carried out on the positions of the Armed Forces of Ukraine in the Belopolye region of the Sumy region.
In the Kharkiv direction, the Russian army concentrated its main efforts on holding its positions and improving its tactical position. So, the enemy is trying to storm Ternovaya with the aim of securing on the western and northern outskirts of the settlement.
In the Slavic direction, enemy units are preparing to resume the offensive. To support the offensive in the southern part of the city of Izyum, additional cannon artillery units were deployed.
In the Donetsk direction, the enemy is concentrated on the encirclement of Lisichansk and Severodonetsk, followed by access to the administrative border of the Lugansk region.
In the Limansky direction, it is not excluded that the Russian troops will force the Seversky Donets River in the Dronovka-Belogorovka section. In the Bakhmut direction, the enemy improved the tactical situation in the Vasilievka area. On Severodonetsky – conducts assault operations in the direction of Toshkovka and Ustinovka.
On the Avdeevsky, Kurakhovsky and Novopavlovsky directions, the enemy fired at units of the Armed Forces of Ukraine using artillery and aviation.
In the Zaporozhye direction, the invaders are reinforcing the grouping of troops to resume the offensive in the Vasilyevka-Kamianske area.
In the Yuzhnobuzhsky direction, the enemy concentrated on holding the occupied lines.
Shelling of positions of Ukrainian troops does not stop in the Kryvyi Rih and Nikolaev directions.
In the Black Sea and Azov operational zones, the situation has not changed significantly.
Over the past day, 16 enemy attacks were repelled in the Donetsk and Lugansk directions, eight tanks, twenty-two armored vehicles and one enemy vehicle were destroyed.
Aviation units of the Air Force and Air Defense of the Ground Forces destroyed six UAVs, an enemy cruise missile and 30 armored combat vehicles.