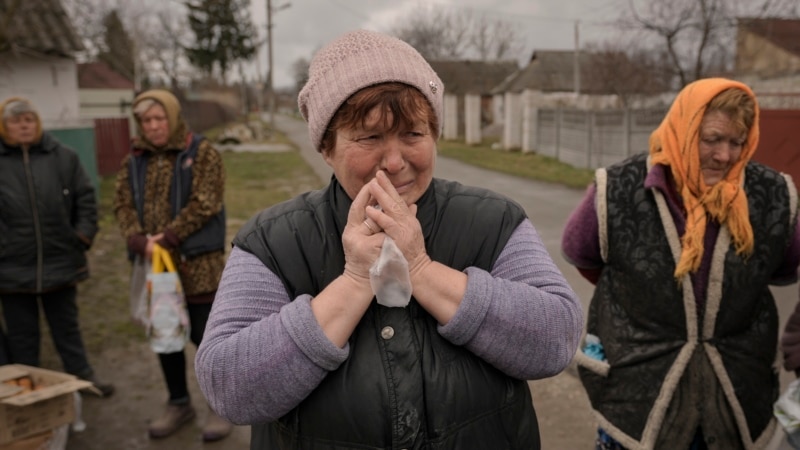 In Ukraine, criminal cases have been opened against five Russian military personnel, as well as three mercenaries of the private military company (PMC) Wagner, who are accused of torturing and killing civilians.
As follows from reports of the Ukrainian Prosecutor General's Officedistributed on May 24, we are talking about the events in the Kyiv region – at a time when the Russian army, after the start of the military invasion of Ukraine on February 24, controlled part of the settlements of the specified region.
Criminal cases were opened by the Kyiv regional prosecutor's office and the Kiev-Svyatoshinsky district prosecutor's office. The Russians are accused, in particular, of unlawfully detaining, torturing and killing Motyzhin village headman Olga Sukhenko and her family, killing several villagers, attacking and killing two volunteers delivering humanitarian aid. SBU of Ukraine published the names of the suspects.
A total of 14 cases are mentioned in which three people survived, writes "Deutsche Welle".
According to the investigation, Olga Sukhenko, her husband Igor and son Alexander were taken to a temporary base of Russian troops in March. There they were tortured, in front of the headman they killed her son with a shot in the head. "The whole family died from multiple gunshot wounds," the prosecutor's office said in a statement. The remains were discovered after the withdrawal of Russian troops. The photo of the bodies of the dead has become one of the most famous evidence of war crimes in Ukraine, notes "Meduza".
Ukrainian authorities say they are currently aware of approximately 10,000 war crimes committed by the Russian military during its large-scale invasion of the country.
Moscow has categorically denied all accusations more than once, pointing out that the Russian Armed Forces are not engaged in deliberate attacks on civilians and civilian objects in Ukraine.
Moscow also denies involvement in the activities of PMC Wagner, which is associated with businessman Yevgeny Prigozhin close to the Russian president. Russian Foreign Minister Sergei Lavrov said in early May that the employees of this PMC do not operate in Ukraine, and, according to Lavrov, the authorities in Kyiv need to talk about them "to divert attention from Western mercenaries."