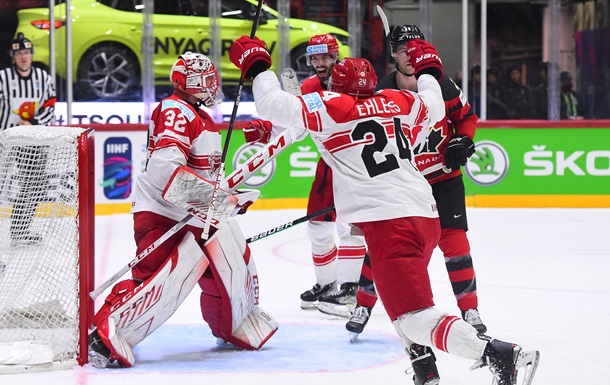 Photo: iihf.com
Denmark beat Canada for the first time in 73 years
At the World Championships in Finland, the regular matches of the group round of the tournament took place.
Italy and Great Britain are the main losers of the Ice Hockey World Championship. The teams lost regular matches and left the elite. The Italians, in a duel for the right to remain in the top division, lost to Kazakhstan 2:5, and the British could not resist the Austrian team 3:5.
In addition, the last game day was unsuccessful for the American teams. Canada sensationally lost to Denmark 2:3. This defeat was the first for the Canadians from the Danes in the 73-year history of confrontations. The United States could not resist the Czech Republic – 0:1.

Ice Hockey World Championship

Group A

Kazakhstan – Italy 5: 2 (2: 1, 1: 1, 2: 0)
Washers: 11:22 Valk (Ditz, Starchenko) – 1:0, 14:57 McNally – 1:1, 15:59 Orekhov (Mikhailis, Rakhmanov) – 2:1, 24:29 Petukhov – 3:1, 25: 26 Kostner (Diperna, Spornberger) – 3:2, 43:29 Starchenko (Ditz, Blacker) – 4:2, 46:02 Mikhailis (Orekhov, Akolzin) – 5:2
Canada – Denmark 2:3 (0:2, 1:0, 1:1)
Washers: 09:11 Lauridsen (Asperup, Poulsen) – 0:1, 14:54 Regin – 0:2, 22:33 Comtua (Lowry) – 1:2, 52:11 Bau (Ehlers, Storm) – 1:3 , 56:09 Graves (Severson, Dubois) – 2:3

Group B
USA – Czech Republic 0:1 (0:1, 0:0, 0:0)
Washers: 07:53 Bloomel (Zohorn) – 0:1

Austria – United Kingdom 5: 3 (0: 1, 0: 1, 5: 1)
Washers: 19:00 Myers (Perlini, Nilsson) – 0:1, 21:57 Dowd (Nilson) – 0:2, 44:51 Vukovits (Schneider, Raffle) – 1:2, 46:19 Nilsson – 1:3 , 47:28 Heinrich (Naudum, Kasper) – 2:3, 51:26 Nissner (Raffle) – 3:3, 58:54 Raffle (Schneider, Nissner) – 4:3, 59:16 Schneider – 5:3

News from Perild.com in Telegram. Subscribe to our channel