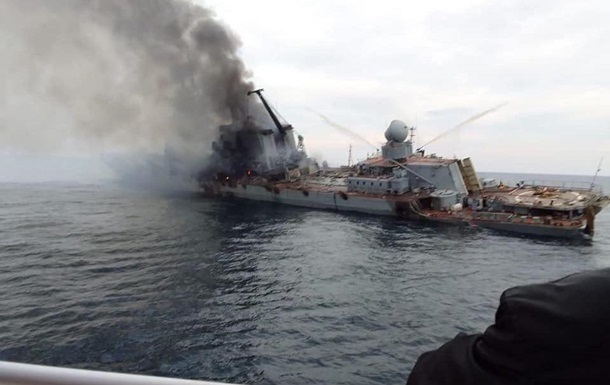 Photo: twitter.com/Osinttechnical
There was a recording of negotiations between the crew of Moscow and the defenders of the Serpentine
The defenders of Ukraine were offered to surrender, and in return they were promised "normal salaries and pensions, apartments and an honest life without participating in another fratricidal war."
Appeared on the web audio recording negotiations of the crew of the still whole Russian cruiser Moskva with the defenders of Snake Island.
The "Russian warship", that is, its crew, offered the defenders of Ukraine to surrender, and in return they were promised "normal salaries and pensions, apartments and an honest life without participating in another fratricidal war."
There is no answer to parts of the audio recording, but everyone knows it.
Recall that on April 13, Ukraine attacked the enemy cruiser Moskva. The Russian Defense Ministry claimed that the cruiser Moskva did not sink as a result of the "detonation of ammunition" and the fire and "retains buoyancy." However, later the department admitted that the flagship of the Russian fleet had sunk.
In April, the postage stamp Russian warship, go …! was issued, which caused a real stir. In Kyiv, in front of the Main Post Office, long queues of people who wanted to buy it lined up for several days. Ukrposhta has launched a stamp called Russian warship… That's it!. During the first day, about 800 thousand copies of the new brand were sold.

News from Perild.com in Telegram. Subscribe to our channel