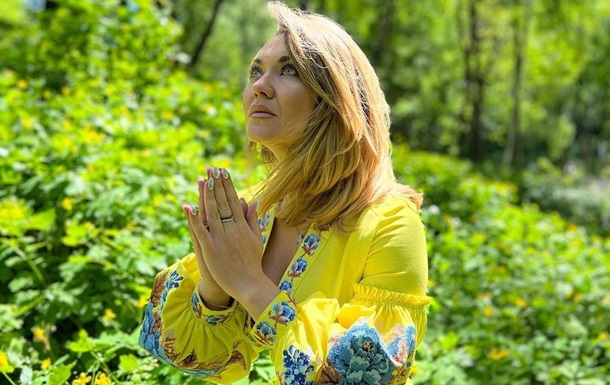 Photo: instagram.com/salivanchuk.anna
Anna Salivanchuk
The artist voiced the verse on the occasion of the day of memory of the creators of Slavic writing Cyril and Methodius, who are glorified every year, on May 24th.
Ukrainian actress, star of a humorous project Once, near Poltava, Anna Salivanchuk read a touching poem Heroes do not die. She posted the corresponding video on Instagram.
"The language introduced by Cyril and Methodius became the language of the East Slavic peoples, and consequently of the Ukrainians. After gaining its independence, Ukraine also honors its teachers, who at one time contributed to the future of writing. I consider our Ukrainian language the most beautiful, harmonious," wrote Salivanchuk .
She added that prose and poetry in Ukrainian especially touch the strings of the soul.
"I want to share with you a poem dedicated to mothers who have lost their children in the war in Ukraine since 2014. Our guys are heroes, their mothers are also great heroines, I bow to their strength and courage to live on," the actress said.


Recall that earlier the singer, frontman of the Oken Elzy group, Svyatoslav Vakarchuk, wrote a poem about hatred called Stars, did you get it, my hatred?

Ukrainian actor read a story about the origin of a Russian soldier

News from Perild.com in Telegram. Subscribe to our channel