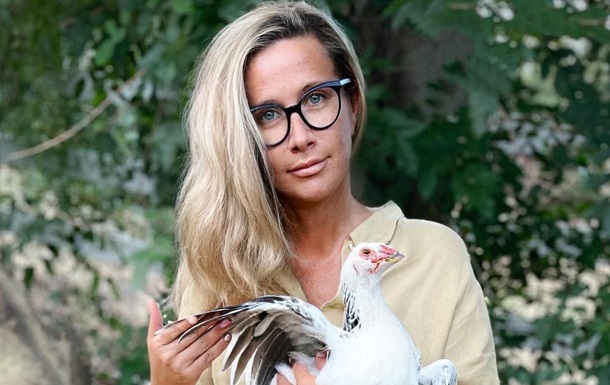 Photo: instagram.com/belonika
Nika Belotserkovsky arrested in absentia in Russia
The journalist has spoken out against the war in Ukraine since the beginning of the full-scale Russian invasion.
Well-known Russian journalist and author of cookbooks Nika Belotserkovskaya was arrested in absentia in Russia. The star announced this on Instagram.
Belotserkovskaya currently lives in France, where she owns a culinary school. There she sheltered her friend, the Ukrainian singer Olya Polyakova, in the first week of the war. At the same time, the businesswoman condemned the bloody policy of the Kremlin and spoke about the horrors of the war in Ukraine.
In addition, Belotserkovsky predicted the death of the head of the Russian Federation, Vladimir Putin.
Now she faces a large fine of three million rubles and ten years in prison. At the moment, the Basmanny Court of Moscow has chosen for her a measure of restraint in the form of detention for a period of two months from the moment of her detention or extradition to the territory of Russia.
Belotserkovskaya commented on her arrest and once again spoke out against the war in Ukraine. She also published real footage of what is happening in our country and stated that she would probably apply for political asylum in Ukraine.
"And the Russian troops didn't touch anyone with a finger, they even throw the corpses of their soldiers over there. If only they don't touch them. Angels-denazifiers. And Ukraine decided to attack at the very moment when Russia accidentally pulled troops to its border. NEVER LIES, so in a couple of weeks she closed all opposition channels, blocked social networks and introduced criminal penalties for the dissemination of any information except "true" from Solovyov & Co. Oh, yes. According to M. Zakharova – Orwell wrote in 1984 about the collapse of liberalism, an old woman the pawnbroker hacked Raskolnikov to death, and Gerasim drowned Mumu.
EVERYONE KNOWS WELL," Belotserkovsky wrote ironically.

News from Perild.com in Telegram. Subscribe to our channel