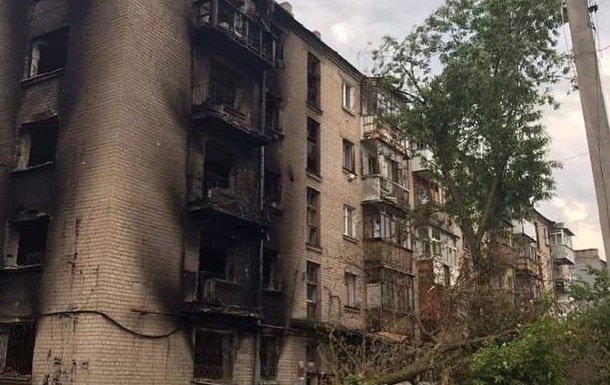 Photo: t.me/luhanskaVTSA
The occupiers do not stop shelling the cities of the Luhansk region
The situation in the Luhansk region remains extremely tense. The enemy does not stop constant shelling, the region was left without gas.
As of the evening of May 25, Ukraine controls only 5% of the Lugansk region. At the same time, more than 40,000 civilians remain on the territory who do not want to leave. Sergei Gaidai, head of the Lugansk regional military administration, announced this in his evening summary.
"The situation in the Donbass is extremely bad. The Luhansk region continues to hold back the horde that is destroying our settlements. The shelling does not stop. The Russians managed to set up their checkpoints on the Lisichansk-Bakhmut highway yesterday. But today the road is not blocked, and humanitarian supplies are being delivered. There are no gas, so bread baking has been stopped. But there will still be bread," Gaidai said.
He also added that Severodonetsk is not cordoned off, up to 15,000 residents remain in the city and villages of the community, in total, more than 40,000 people in the Ukrainian-controlled Luhansk region, 99% of them do not want to leave.
Recall, earlier Sergei Gaidai said that the Russian army approached the distance of mortar attacks, and since yesterday, street battles have already begun in the suburbs of Severodonetsk. This week will be decisive for the Luhansk region.

News from Perild.com in Telegram. Subscribe to our channel