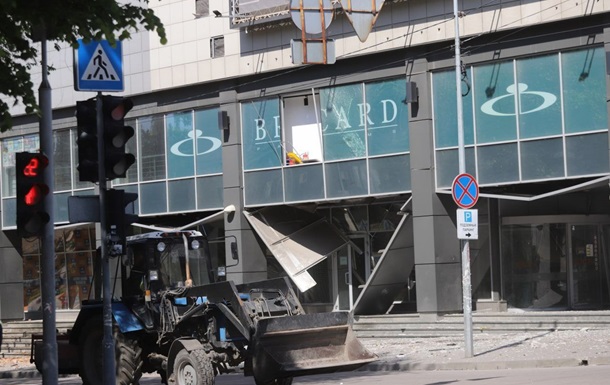 Photo: t.me/eto_zp
The results of a missile attack on a shopping center in Zaporozhye
A woman became a victim of a missile strike, more than 60 houses and a shopping center in the Aleksandrovsky district of the city were destroyed.
As a result of a rocket attack on Zaporozhye on May 25, houses and a shopping center were damaged. This was reported in the Zaporozhye Regional Military Administration.
It is noted that at 05.13 Russian troops launched four cruise missiles at Zaporozhye. One of them was shot down by air defense, the rest hit civilian targets in the Shevchenko district and a shopping center in the Aleksandrovsky district.
As a result of the shelling, one person was killed and three were injured. At least 62 houses were damaged.
Secretary of the Zaporozhye City Council Anatoly Kurtev clarifiedthat the victim was a woman. He also reported four casualties.
Later, the Zaporozhye OVA published a video of the "arrival" of a Russian rocket at the shopping center Aurora.
It should be noted that the Ministry of Defense of Russia announced the liquidation of the workshop of the enterprise in Zaporozhye Motor Sichwhich produced components for military aviation.
The Ukrainian side did not confirm or comment on this information.