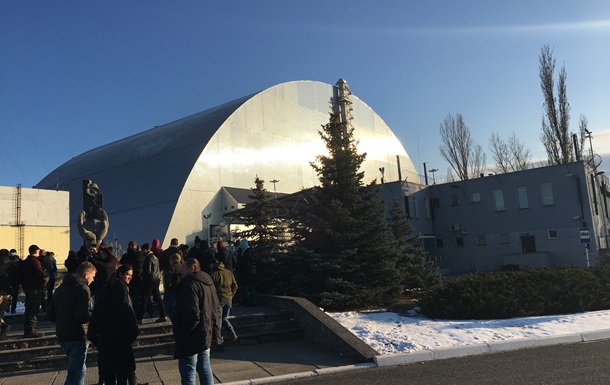 Photo: Perild.com
Chernobyl nuclear power plant before the Russian invasion
Under the leadership of Major General Yakushev, the invaders stole everything they could from the nuclear power plant – dishes, computers, coffee makers, containers with employees' belongings.

Major General of the troops of the National Guard of the Russian Federation Oleg Yakushev was informed of suspicion of encroaching on the territorial integrity and inviolability of Ukraine, waging an aggressive war and violating the laws and customs of war. About it informed press service of the Main Directorate of the SBU in Kyiv and the Kyiv region.
Law enforcers have established that as part of the armed forces of the Russian Federation, Yakushev with the call sign "90th" broke into Ukraine from the side of the Republic of Belarus. After the complete encirclement of the Chernobyl nuclear power plant, Yakushev acted as a senior operational group of the Federal Service of the National Guard of the Russian Federation and was directly responsible for the protection and security of the nuclear power plant perimeter during the occupation. He also led the operation to illegally hold the Chernobyl nuclear power plant.
Under his command, Russian soldiers dismantled and disabled the Central Analytical Laboratory for the study of radioactive waste, which made it impossible to control them. Looting soldiers stole almost everything from the station. From the administrative buildings and offices, warehouses, workshops and industrial sites of the enterprise, the occupiers took out more than 2,000 items of property.
They took out computers, kettles, coffee makers, containers with property that were at the station. The "liberators" did not disdain the filling of the hotel, located next to the nuclear power plant – they took out dishes, forks, spoons and services from there. Threatening the employees of the station, the invaders forbade them to leave the control rooms and offices.
The total cost of the material damage caused is over UAH 26 million 231 thousand.
At present, under the procedural leadership of the Vyshgorod District Prosecutor's Office, the occupier has been notified in absentia of suspicion.
Recall, the SBU summoned ex-Minister of Internal Affairs Arsen Avakov, former Prime Minister Arseniy Yatsenyuk and ex-Secretary of the National Security and Defense Council Alexander Turchinov and DTEK CEO Maxim Timchenko for interrogation in the "coal case" Medvedchuk-Poroshenko.
Viktor Medvedchuk, who was previously detained on suspicion of treason, during interrogation spoke about the illegal enrichment scheme of the fifth president of Ukraine, Petro Poroshenko.

News from Perild.com in Telegram. Subscribe to our channel