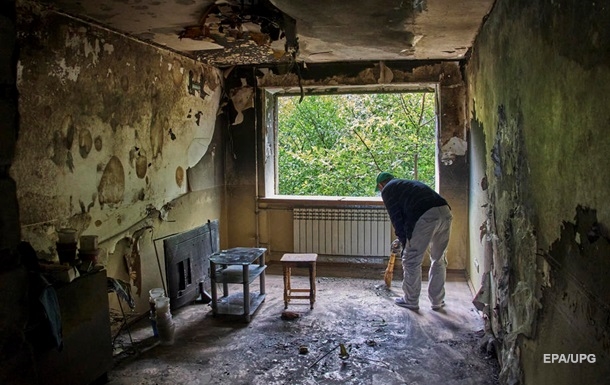 After three months of heroic defense, Ukraine is still offered to surrender
The West is increasingly calling on Ukraine to cede its own territories in order to end the war with Russia.
Along with the supply of weapons and statements that Russia cannot win the war with Ukraine, there are other opinions in the West. Increasingly, one can hear calls for appeasement, which over the past 8 years have not saved Ukraine from new Russian aggression.

Concerns about Putin
On May 9, French President Emmanuel Macron said that the war between Ukraine and Russia would inevitably end in peace and that neither side should be "humiliated" when discussing the terms of this peace.
"We should not look for a way out for Russia, and Mr. Macron is doing it in vain. He has a great experience: until Russia itself wants it, until it understands that it needs it, it will not look for any way out, "Zelensky replied to such statements by the French president.
He called the proposals he received to cede part of the territories of Ukraine in order to "save face" Putin, "not very correct." "We are not ready to save something for someone and lose our territories for it. It seems to me that this is completely unfair, "Zelensky was indignant.

DPutin's friends
Silvio Berlusconi is a former Italian prime minister who is considered a friend of Putin and who nevertheless condemned Russia's invasion of Ukraine. Berlusconi said that "peace should be achieved as soon as possible" and that Europe should try to "persuade the Ukrainians to accept Putin's requests."
On May 19, The New York Times published an op-ed on behalf of the Opinion Department, stating that "a decisive Ukrainian military victory over Russia, in which Ukraine will regain all the territory occupied by Russia since 2014, is not a realistic goal."
Her last paragraph contains the following words: "Facing this reality may be painful, but it is not peace. This is what governments have an obligation to do, not to pursue an illusory "victory"."

Ukraine's response
The Ukrainian authorities categorically reject such calls.
"Even if half the world turns against us and tries to force us to make concessions, we will not do it. We will never agree to the seizure of any part of Ukrainian territory. We will never agree to the presence of the Russian army on the territory of Ukraine," said Ukrainian Foreign Minister Dmitry Kuleba.
"For everyone who believes that Ukraine can make concessions to appease Putin, my answer is very simple. This strategy was used by the leading powers in the world from 2014 to February 24, 2022. Give in here, make concessions here, it will help to prevent a war. It failed. Eight years of this strategy resulted in rockets hitting Kyiv and bloodshed in the Donbass," the minister said.
According to him, if politicians really want to stop the war, they should support Ukraine and help it win.
"I understand that it is difficult for politicians to admit the fallacy of their policy and its failure. But my message is the following: it failed once, it will fail again and will not stop the war," the minister added.
According to him, there are cases in history when there is no place for this type of strategy.
"I can't imagine three allies – the USSR, the USA and Britain – who meet in 1942-1943 and say: look, the situation is so difficult at the front, we need to contact Hitler and offer him an agreement. Maybe we need to make a few concessions to stop him. We must act reasonably," Dmitry Kuleba added.