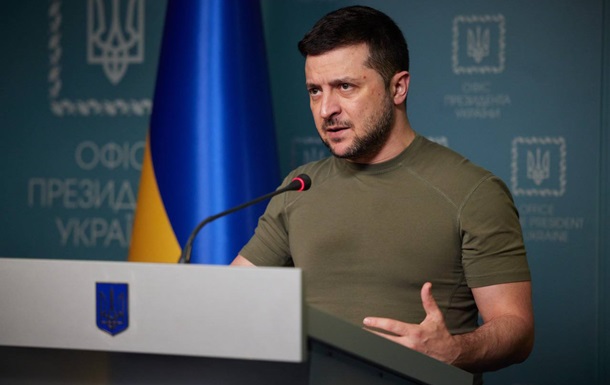 Photo: Office of the President
President of Ukraine Volodymyr Zelensky
Former United States Secretary of State Henry Kissinger suggested that Ukraine cede its territories to Russia.
President of Ukraine Volodymyr Zelensky criticized the proposals of former US Secretary of State Henry Kissinger that Ukraine should make concessions to Russia, including by giving up part of its territory. The Ukrainian leader voiced his attitude to such a proposal on Wednesday, May 25, in his video message.
Zelensky was outraged that such proposals could be heard in the world – to take into account the interests of the aggressor country.
"Despite the thousands of Russian missiles that hit Ukraine. Despite the tens of thousands of Ukrainians killed. Despite Bucha and Mariupol. Despite the destroyed cities. And despite the "filtration camps" built by the Russian state, in which they kill, torture, rape and humiliate like on a conveyor belt. Russia did all this in Europe. But anyway, in Davos, for example, Mr. Kissinger emerges from the deep past and says that supposedly it is necessary to give Russia a piece of Ukraine. So that allegedly there would be no alienation of Russia from Europe. It seems that Mr. Kissinger does not have 2022, but 1938. And he thought that he was speaking to the audience not in Davos, but in what was then Munich," he said.
The Ukrainian leader recalled that in the real year of 1938, when the Kissinger family was escaping from Nazi Germany, he was 15 years old, so he should have understood everything perfectly.
"He understood everything perfectly, and then they didn't hear from him that they supposedly needed to adapt to the Nazis instead of fleeing from them or fighting them," Zelensky added.
Zelensky added that "we must do everything possible to create a stable habit in the world – to take Ukraine into account."
"Great geopoliticians always do not want to see ordinary people. Ordinary Ukrainians. Millions of those who, in fact, live in the territory that they offer to exchange for the illusion of peace. You must always see people. And remember that values ​​are not just a word," – the president said.
It is known that Kissinger, during his speech at the World Economic Forum in Davos, said that Ukraine should negotiate with Russia, even if concessions are required from it. According to him, negotiations between the Russian Federation and Ukraine should begin in the next two months before they lead to consequences that will not be easy to overcome.
Kissinger was US Secretary of State from 1973-1977 under Presidents Richard Nixon and Gerald Ford.
Earlier, President Volodymyr Zelensky supported the idea of ​​introducing a visa regime with the aggressor country Russia.

News from Perild.com in Telegram. Subscribe to our channel