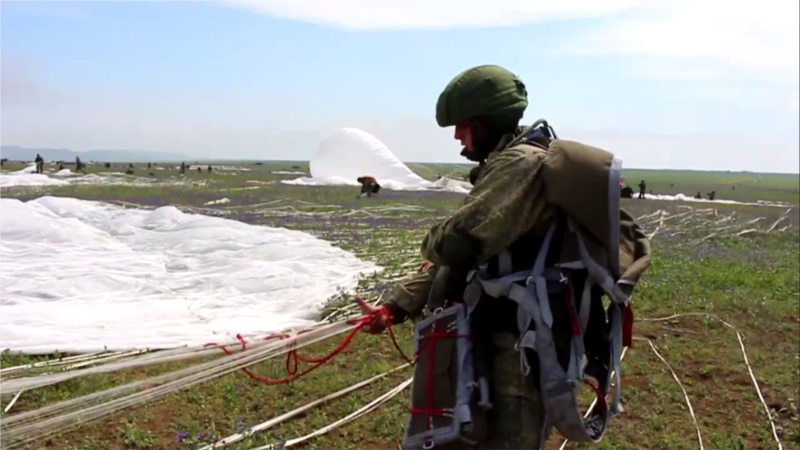 Russian airborne troops were widely used during operations in Ukraine that ended in notable tactical failures, especially at the beginning of the Russian invasion. This is stated in new summary military intelligence of the UK Department of Defense.
Operations involving the Airborne Forces included, inter alia, an attempted attack on Kyiv through the airport in Gostomel in March, a stalled offensive in the Izyum direction, a recent failed attempt to cross the Seversky Donets in the Luhansk region, which cost Russian forces dearly (Ukrainian military evaluate number of dead in 400 Russian soldiers, there is no independent confirmation of this estimate).
The Russian doctrine assumes the direction of the airborne forces to the most complex operations. The 45,000-strong force is mainly composed of professional contract soldiers. They are considered the elite military. In the current campaign, according to British intelligence, units of the airborne forces, however, were used to solve tasks that are better suited to heavily armed infantry, and suffered heavy losses. What exactly – is not reported.
The mixed results likely reflect strategic miscalculations and the failure of Russia's attempts to seize air supremacy. The report refers in particular to the unpreparedness for serious resistance. Also, according to the British Ministry of Defense, a significant investment in the Russian army over the past 15 years has not led to the creation of a balanced Armed Forces.
The Proekt publication previously studied information about Russian units participating in the war through open sources, and came to the conclusion that we are talking about virtually all really combat-ready units of the Russian army.
The Russian Ministry of Defense has not yet commented on the message of the British Ministry of Defense.