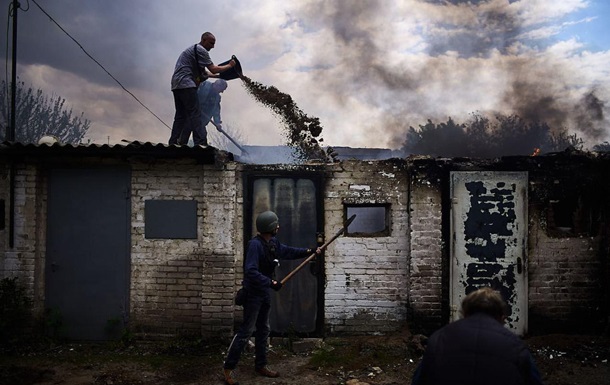 Photo: t.me/V_Zelenskiy_official
Ukraine is forced to finance the budget with bonds due to falling revenues
Because of the war, Ukraine is forced to finance the budget by issuing war bonds and attracting external funding.
Since the beginning of the war, military bonds have become the main source of replenishment of the budget, the National Bank "printed" UAH 120 billion, or $4.1 billion, in three months. About it informs press service of the Ministry of Finance on Thursday, May 26.
In May, the NBU issued UAH 50 billion, just like in April. Another UAH 89.9 billion came from the sale of war bonds to other investors.
Also, UAH 41.3 billion was received from the IMF in the form of a loan.
From the USA, Britain, Italy, Sweden, Denmark, Norway, Austria, Latvia, Lithuania and Iceland, Ukraine received funds in the form of grants, that is, non-refundable assistance.
In total, the budget received $13.8 billion, or UAH 404.2 billion.
At the same time, it received 1.35 billion dollars in the form of grants.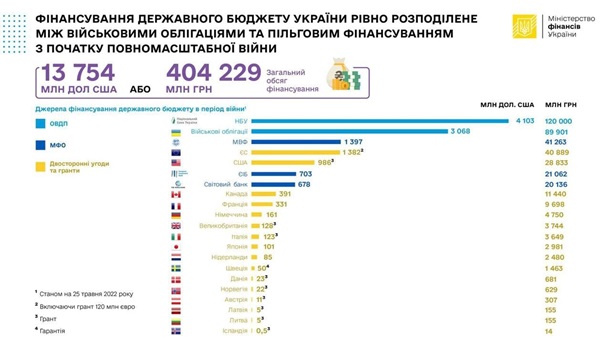 According to the Ministry of Finance, in March, international support for Ukraine amounted to $3 billion, in April – $1.7 billion, and in May – about $2 billion, with the required $5 billion monthly. The remaining amount is covered by the market placement of military bonds – up to $1 billion – and their redemption by the National Bank.
The NBU says Ukraine will start receiving multi-billion dollar aid in June.

News from Perild.com in Telegram. Subscribe to our channel