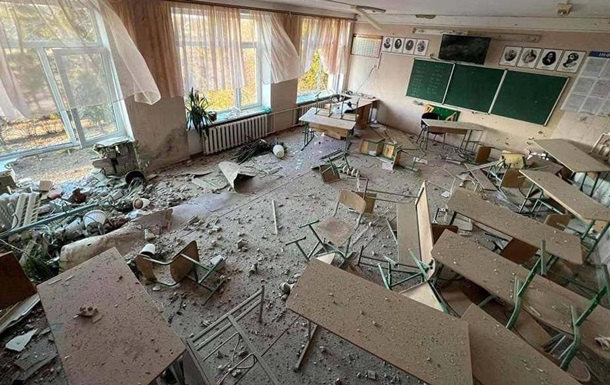 Photo: facebook.com/Education.Ombudsman.Sergii.Gorbachov
Many educational institutions in Ukraine destroyed
This is manifested in the prohibition to communicate in Ukrainian, to study according to Ukrainian educational programs, to study one's own history and to read Ukrainian books.
Educational genocide is part of the general genocide of the Russian Federation against Ukraine. About it declared educational ombudsman Sergey Gorbachev.
"Throughout Ukraine, Russian bombs, shells and rockets are destroying educational institutions, forcing children, parents and teachers to leave their homes, flee from danger, interrupting the educational process and causing heavy losses in the education of our children," he said.
According to him, many educational institutions in Ukraine have been destroyed and destroyed.
Gorbachev noted that in the temporarily occupied territories, educational genocide manifests itself in the ban on communicating in Ukrainian, studying according to Ukrainian educational programs, studying their history and reading Ukrainian books.
"The occupiers are forcing employees and heads of educational institutions to transfer to teach children according to Russian standards and in Russian. Sometimes teachers are forced to do this literally at gunpoint," he said.
According to Grachev, new subjects appear in schools in the occupied territories, in particular, the History of the Fatherland, during which Russian propaganda is carried out.
"In some territories, in order to de-Ukrainize, the occupiers even extended the academic year until September to study the Russian language, Russian literature and history in order to "prepare" students for the new academic year," the official said.
Recall that the Russian army during the full-scale war has already destroyed 1873 educational institutions in Ukraine.
As Andriy Vitrenko, Deputy Minister of Education and Science, stated, on September 1, 2022, the full-time educational process will begin only in those schools that are equipped with bomb shelters.

News from Perild.com in Telegram. Subscribe to our channel