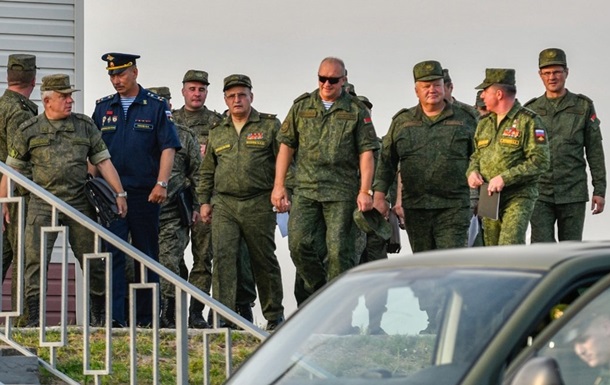 Photo: Defense-ua
Russia dismissed two commanders of military districts
The flywheel of purges in the army is working in the Kremlin. The commanders of the military districts were fired from their posts, according to Defense Express.
"Purges" continue in the army of the Russian Federation. Three generals and two admirals were allegedly fired from their posts at once. about this on Wednesday, May 25, writes Defence-ua citing own sources.
In particular, the publication notes that the commander of the western military district, Colonel-General Alexander Zhuravlev, has been removed. He has held this post since 2018, and in 2016 he commanded Russian forces in Syria.
"There is unconfirmed information about the dismissal of the commander of the eastern military district, Colonel-General Alexander Chaiko. He was appointed only in November 2021," the article says.
Its authors note that these commanders will be blamed for the failure of the first stage of the invasion of the Russian army.
In addition, media sources spoke about the dismissal of the commander of the grouping of troops in the Slavic direction, near Izyum, Colonel General Gennady Zhidko. In 2021, he became Deputy Minister of Defense and Head of the Main Military-Political Directorate of the Armed Forces.
The only commander of the military district who has not yet fallen into disgrace is Army General Alexander Dvornikov from the Southern Military District, who now commands all the forces of the Russian Federation in Ukraine.
Recall that the adviser to the Russian mission to the UN resigned due to disagreement with the policy of the top leadership of the Russian Federation. Bondarev said that he "had never been so ashamed of his country and work as on February 24."

News from Perild.com in Telegram. Subscribe to our channel