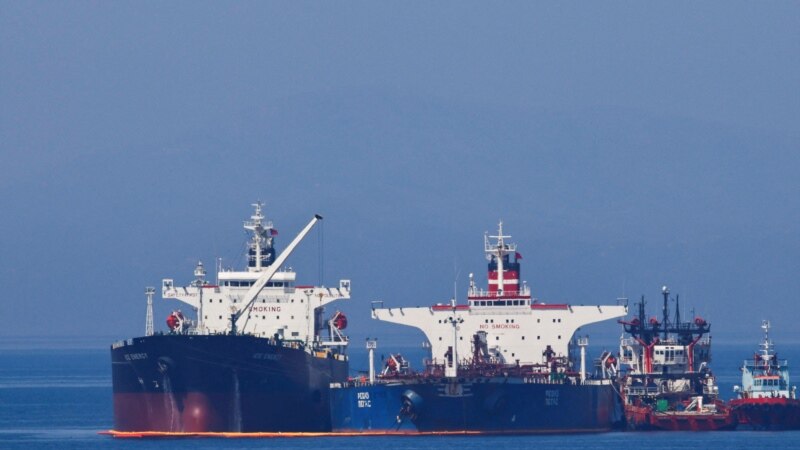 The forces of the Iranian Islamic Revolutionary Guard Corps detained two Greek oil tankers in the Persian Gulf. The reasons for the detention were not disclosed. This is the first major incident at sea in recent months amid Tehran's tense relations with the West over the nuclear deal. transmits Associated Press.
The Greek Foreign Ministry sent a note to the Iranian ambassador in Athens in connection with the seizure of ships. The department called the actions of the corps an "act of piracy" and called for the immediate release of the ships and their crews.
The detention of the Greek ships came shortly after Greece handed over Iranian oil to the US from a detained Russian tanker. We are talking about the ship Pegas, which was detained on April 19 due to EU sanctions off the coast of the Greek island of Euboea. A few days later, the tanker was renamed Lana. On April 22, the ship was released. The crew provided documents to the International Maritime Organization, from which it follows that the ownership of the tanker belongs to a company that is not subject to EU sanctions.
According to Greek media, until mid-March, the tanker actually belonged to Promsvyazbank. He is under sanctions. On March 17, the ship changed its owner and was transferred to Transmorflot.
In May, according to journalists, the United States sent a request to Greece demanding to seize oil from the tanker. Washington claimed that the raw material was of Iranian origin, and the company that will benefit from its sale is blacklisted by the United States due to suspicion of financing terrorism. As a result, the court in Greece decided to transfer the cargo from the US tanker.