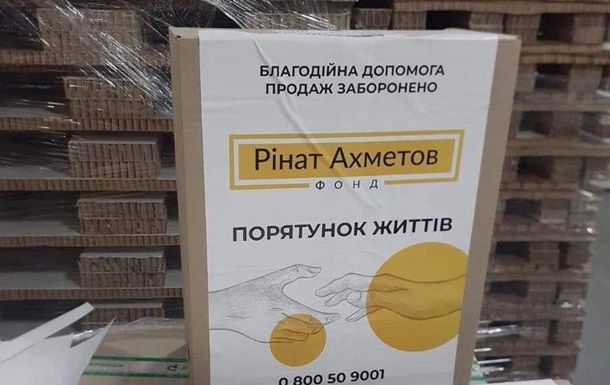 Photo: Rinat Akhmetov Foundation
The Akhmetov Foundation purchased more than 600,000 medicines for state hospitals during the war
Medical facilities in the Donetsk region are in dire need of additional supplies of medicines due to the disruption of the main supply chains.
Rinat Akhmetov Foundation submitted more than 23.5 thousand units of medicines to the Pokrovsky hospital in Donetsk region.
The batch includes painkillers, antibiotics, drugs to strengthen and normalize the cardiovascular system.
Medicines will be distributed to medical institutions in the region by the Donetsk Regional Military Administration.
Hospitals are in dire need of additional supplies because of the fighting, doctors say, as key supply chains have been disrupted.
"We are very grateful to the Rinat Akhmetov Foundation for providing super-important humanitarian assistance and for supporting people in general. We received exactly the drugs that were most needed," says Inessa Ostryanina, director of the KP CPMSP of the Pokrovsky City Council.
In general, since the beginning of the war, state hospitals have received more than 600,000 units of the most necessary medicines and more than 60,000 blood containers for blood donors from the Akhmetov Foundation.
Since the beginning of the Russian invasion, humanitarian aid from Akhmetov has reached 2.5 million Ukrainians. More than 1 million of them were covered by the Fund, the rest by SCM businesses.

News from Perild.com in Telegram. Subscribe to our channel