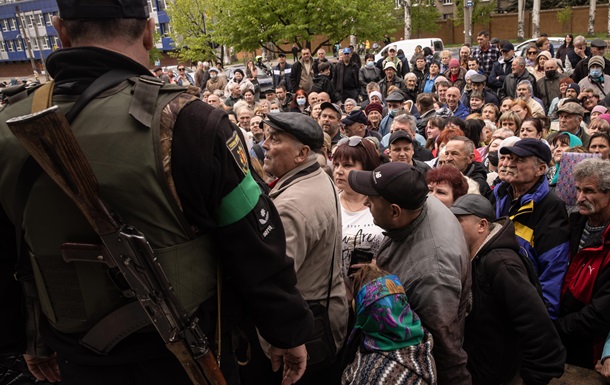 Photo: Getty Images
Rallies against mobilization continue in the so-called LDNR
The protests of citizens mobilized in the quasi-republics have continued to gain momentum since the beginning of the war.
Mass riots of citizens of Ukraine illegally mobilized into the ranks of the Russian army are brewing in ORDLO, informed Commissioner of the Verkhovna Rada for Human Rights Lyudmila Denisova today, May 29. According to human rights activists, over the past two weeks, thousands of people have laid down their arms in the ranks of the "army" of ORDLO.
"It became known from human rights activists working in ORDLO that men massively refuse to become 'cannon fodder'. In this regard, protests by 'conscripts' and their wives are being prepared against the 'authority' of self-proclaimed pseudo-state formations," Denisova noted.
According to her, cases of firefight between forcibly mobilized local residents and the Russian military were recorded.
Earlier, the leader of the so-called "DPR" said when there would be a "referendum" on the accession of Donbass to the Russian Federation.

News from Perild.com in Telegram. Subscribe to our channel