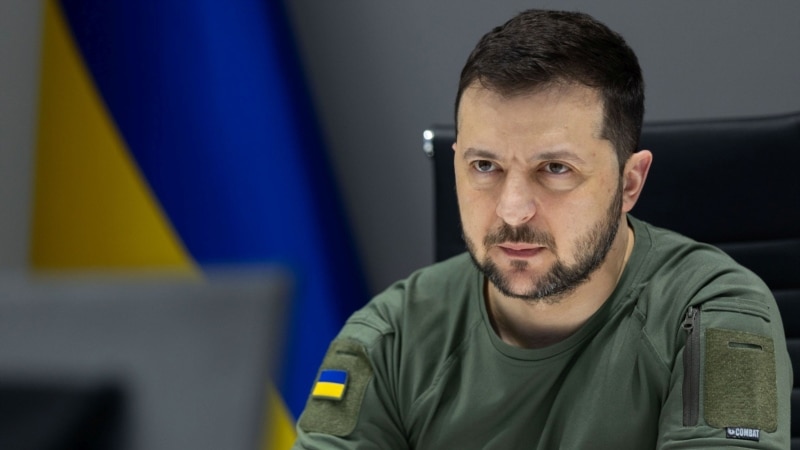 Ukrainian President Volodymyr Zelensky made a working trip to Kharkiv on Sunday, the first time he left the Kyiv region since the start of Russia's large-scale invasion on February 24.
According to Zelensky's office, during the trip, the president visited Ukrainian military frontlines, presented state awards, and held a meeting with local officials, including Kharkiv Mayor Igor Terekhov, head of the regional military administration Oleg Sinegubov, members of the army command and law enforcement officials. "You are risking your lives for the sake of all of us and for the sake of the country," Volodymyr Zelenskyy said, addressing the military.
The visit of the head of state to the second largest city in the country took place at the moment when the State Emergency Service of Ukraine reported about the fires around Kharkov caused by Russian shelling. Russia has continued its bombardment of Kharkiv after Ukrainian forces succeeded in pushing back Russian forces from positions near the city a few weeks ago.
According to Oleg Sinegubov, the Ukrainian army achieved some success in the counterattack. At the moment, 31% of the territory of the region is occupied by Russian troops, 5% was recently liberated. "We cannot yet fully inspect some of the liberated settlements, as the shelling continues, or carry out a complete demining and begin to restore the infrastructure," the head of the regional administration said at the same time.
He added that in Kharkov, Russian troops damaged more than 2,200 high-rise buildings, of which 225 were completely destroyed. The greatest damage was done to the northern and eastern microdistricts. Information cannot be verified quickly from other sources.
Volodymyr Zelensky proposed to study the feasibility of restoring damaged panel houses, his office said in a statement citing Ukrainian service of Radio Liberty. "If this has already happened, and we have a war, then is it not worth considering the possibility of removing panel houses throughout the country, especially in the destroyed territories," Zelensky said. He also saidthat it is also an opportunity to modernize the country and cities by building modern housing.