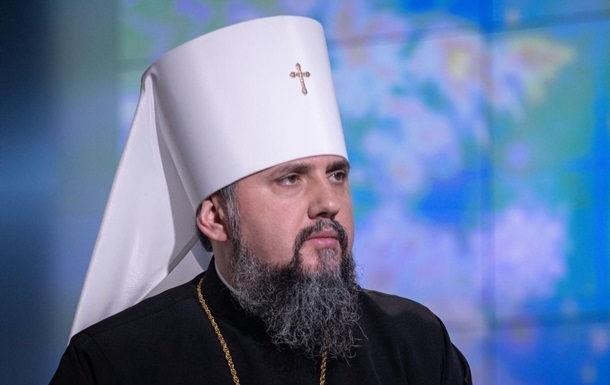 Photo: Radio Liberty
Metropolitan Epiphany
Independence in the management of the church was declared back in 1990, so nothing new was proclaimed at the Council, according to the OCU.
The head of the OCU, Metropolitan Epiphany, said that the UOC of the Moscow Patriarchate continues to maintain unity with the Moscow Patriarch Kirill (Gundyaev). Her declaration of independence is just a deceptive maneuver to change the attitude of Ukrainian society towards itself. Epiphany said this on Saturday, May 28, on the air of the telethon.
"Independence and autonomy in the management of the church was declared back in 1990, so nothing fundamentally new was proclaimed at yesterday's Council. But the final decision of this Council has not yet been published. We called on our colleagues from the UOC-MP to dialogue, and we call for more decisive action," he said.
According to Epifaniy, "everything that was announced in all the media is not true."
"The purpose of the Council is to maintain the status quo and change the status of Ukrainian society to itself without breaking off relations with the Russian Orthodox Church, with the head of the Moscow Patriarchate Gundyaev. But today we heard comments, for example, from the chief diplomat of the Russian Orthodox Church, Hilarion Alfeev, who said that unity between the Russian Orthodox Church is preserved, Unfortunately, we have seen from the decisions of this Council that they continue to remain united with the "murderer" Patriarch Kirill, who gives his blessing to kill Ukrainians," Epiphany said.
He also noted that the UOC-MP did not renew relations with the Ecumenical Patriarch, but instead confirmed their previous decisions to stop communicating with him.
Recall that on May 27, the Council of the UOC-MP adopted a decision on complete independence. The Council also expressed disagreement with the position of Patriarch Kirill of Moscow and All Russia regarding the war in Ukraine.
As reported, the UOC-MP accused ex-president Petro Poroshenko and the OCU of Russia's attack on Ukraine.
Church war. The end of the Moscow Patriarchate in Ukraine?

News from Perild.com in Telegram. Subscribe to our channel