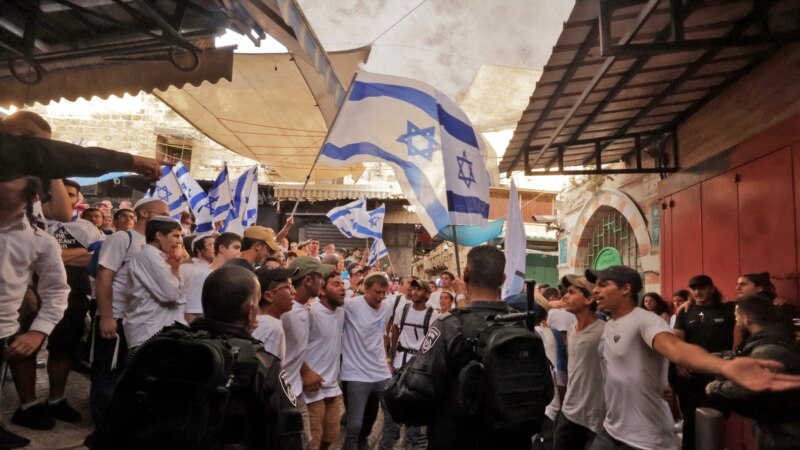 In Jerusalem, on Flag Day, May 29, there were clashes between Jews and Arabs.
The traditional march followed the standard route – through the Shechem Gate to the Wailing Wall. Before entering the old city, far-right Jewish activists began shouting anti-Arab slogans. The police tried to calm them down, but to no avail.
When thousands of marchers were at the walls of the Old City, a drone with a Palestinian flag appeared over the Shechem Gate. He was hit by the police, as they feared that the device might contain explosives.
At the Wailing Wall, where the procession ended, there were clashes between the radical marchers and the police. A total of 60 people were detained, mostly Palestinians.
Jerusalem Day commemorates the takeover of eastern Jerusalem by Israel after the Six Day War in 1967. Opponents of the procession say that the route through the Muslim Old Quarter is a provocation.