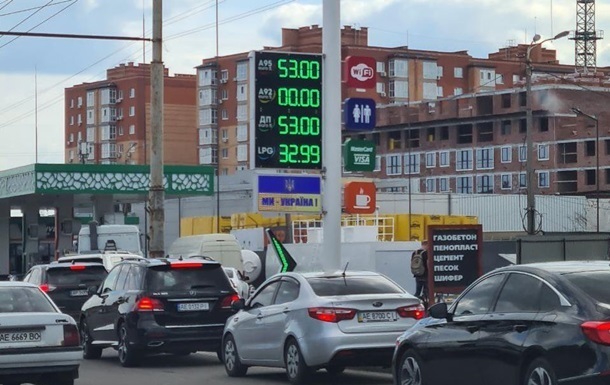 Photo: Perild.com
Prices at gas stations have risen sharply in Ukraine
Legal issues are being resolved on the transfer of up to 140 gas stations from Russian assets to Nafogaz, Alexey Ryabchin noted.
A national network of gas stations will appear in Ukraine. It will be created on the basis of Russian assets. About it informed Aleksey Ryabchin, Advisor to the Chairman of the Board of NJSC Naftogaz of Ukraine, on the air of the informational telethon on Monday, May 30.
"Now in the process of transferring about 130-140 gas stations that were collected from Russian assets. This is a legal process that will take some time. Indeed, the president set the task for Naftogaz to create competition in the market," he said.
Ryabchin stressed that usually the share of the state should decrease, but in the situation of unfair competition, it was decided to create a national network of filling stations.
"When we see how the cost of fuel has risen, and that the operators could not cope with that logistics, the task was to create a kind of "backbone" of filling stations that can help the market develop. Therefore, we are waiting for the final transfer of these filling stations to Naftogaz. Specialists are already starting to study these facilities I hope that the legal issue will be finally resolved in the summer," the adviser added.
Earlier, the Cabinet of Ministers canceled the state regulation of fuel prices. They expect that prices will be up to UAH 58 for diesel fuel and UAH 52 for gasoline. Market participants who abuse the situation are promised sanctions.
But according to media reports, taking into account the markup of gas stations, prices will be approximately 60-72 hryvnia for diesel and 55-65 hryvnia for A-95 gasoline.

News from Perild.com in Telegram. Subscribe to our channel