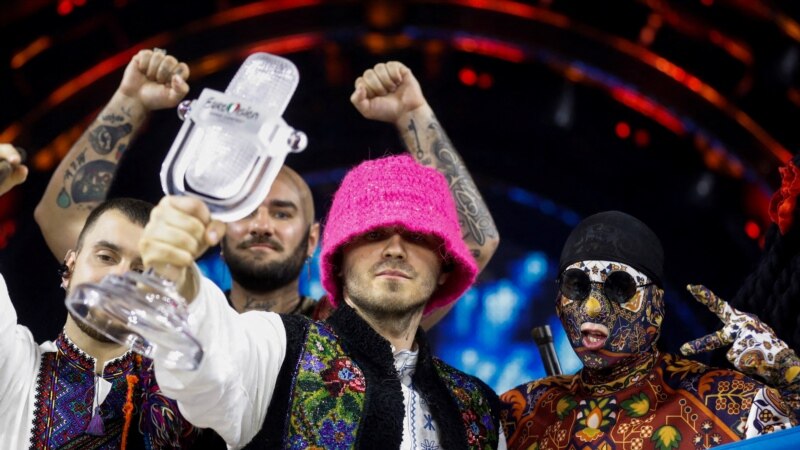 The Ukrainian band Kalush Orchestra, which won this year's Eurovision Song Contest, has auctioned off its "crystal microphone" award for $900,000.
Auction broadcast on YouTube. The action was organized by the charitable foundation of TV presenter and public figure Sergei Prytula. The winning bet was made in the cryptocurrency of one of the Ukrainian cryptocurrency exchanges, notes BBC Russian Service.
Serhiy Prytula said earlier that the organizers want to buy Ukrainian PD-2 drones for the Armed Forces of Ukraine with the money raised.
On Sunday at the Brandenburg Gate took place in Berlin charity show "Save Ukraine – #StopWar" ("Save Ukraine – stop the war"), in which world stars took part, including the group Kalush Orchestra. The collected donations will go to help for hospitals in twelve regions of Ukraine, which treat those who were injured during the war unleashed by Russia.
Residents of Lithuania in three days collected 5 million euros for the Turkish Bayraktar drone for the Ukrainian army. Information about the collection of the required amount confirmed Lithuanian Minister of Defense Arvydas Anusauskas.
It is known that the Ukrainian army widely and effectively uses drones in the course of hostilities against the Russian army, both for air strikes and for reconnaissance.