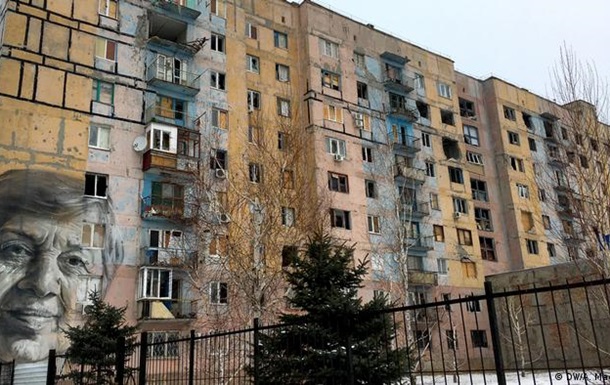 Photo: dw.com
A dilapidated house in Avdiyivka, which has already become the hallmark of the city
Some buildings have only broken windows, but most cannot be restored – they just need to be demolished and rebuilt.
There is not a single surviving building left in Avdiivka, shelling lasts 16 hours a day. This was told by the head of the military city administration Vitaliy Barabash on the air of the All-Ukrainian telethon.
According to him, there is no water in the city. Due to damage to communal equipment as a result of the fighting over the weekend, the authorities are unable to organize the supply of either drinking or industrial water. Citizens can collect it only in wells.
"I don't see a single whole building, the destruction is very serious. Damage of varying degrees. There are buildings that really need to be restored anew. There are those where there are simply no windows," the head of the VGA said.
Vitaliy Barabash also called on those remaining in the city to evacuate while there is such an opportunity.
Recall that earlier Russian invaders opened massive fire on Avdiivka. Residents of the city say that this is one of the worst shellings in the last eight years.