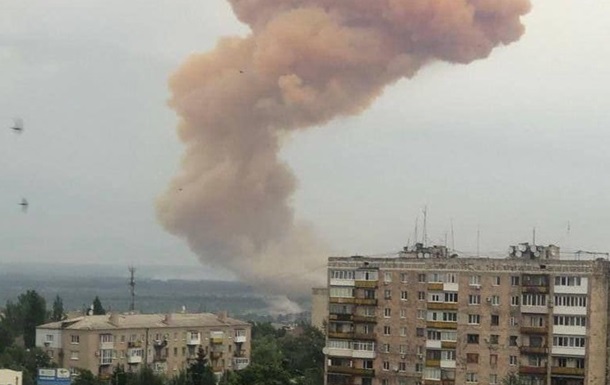 Photo: t.me/mvs_ukraine/13461
Occupants damaged a tank with nitric acid
Residents of Severodonetsk are asked not to leave their shelters, use masks and gas masks, and do not open the windows of their apartments.
On the evening of May 31, the occupying troops carried out an air strike on Severodonetsk, hitting a tank with nitric acid at a chemical plant. About it informs MVS of Ukraine in Telegram.
As a result, hazardous substances were released in Severodonetsk.
Residents of the city are asked not to leave the shelters and not to open the windows of the apartments.
"For protection against vapors and mist of nitric acid, gas masks are used. Prepare protective face masks pierced with soda solution. If nitric acid gets into the eyes, rinse them with running water for 10-30 minutes. In case of contact with the skin, wash the affected surface with water, by adding baking soda or soap to it. If nitric acid is swallowed, the stomach will need to be washed with plenty of water.
Citizens are also asked to watch the direction of the wind.
Recall, earlier it was reported that the Russian army controls a significant part of Severodonetsk in the Luhansk region. According to the head of the Severodonetsk regional administration Roman Vlasenko, the invaders captured about 50% of the city.

News from Perild.com in Telegram. Subscribe to our channel