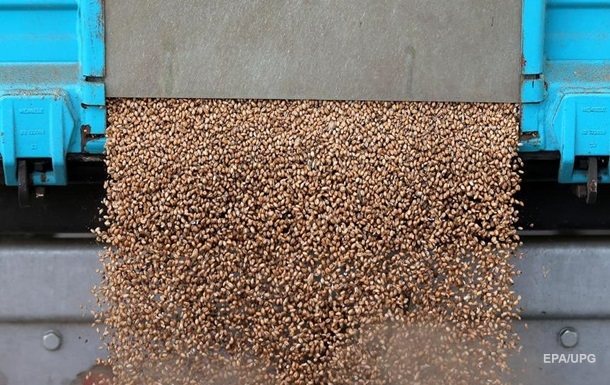 The export of Ukrainian grain fell many times due to the blockade of ports
In total, Ukraine needs to take out approximately 20 million tons of grain from the old crop in order to make room for a new one.
About 1.5 million tons of grain are blocked in Ukrainian ports, Minister of Agrarian Policy Mykola Solsky said on Tuesday, May 31, writes Side.
"In total, about 20 million tons of grain from the old crop must be taken out of Ukraine. In a month, we will harvest the new one," the minister explained.
While ports are blocked, grain exports go through the western borders of Ukraine.
"The export logistics is increasing every month, but this is not enough. Therefore, unblocking ports is definitely a priority. There are certain complex nuances in this issue, because there is a military component, so we can't talk about everything," says Solsky.
The head of the Ministry of Agrarian Policy also said that the sowing campaign in Ukraine is at the final stage.
"Now we are sowing buckwheat and soybeans. This year it was a cold spring, plus due to restrictions on the movement of equipment and a shortage of people, the sowing time was shifted," he said.
In addition, the minister explained the situation with rising prices for early vegetables, fruits and berries.
"Firstly, this happened due to seasonality – early vegetables and fruits were always more expensive than late ones. Secondly, we grew early vegetables, fruits and berries in Kherson and Zaporozhye, because there is the main watering and heat. For obvious reasons, there is no harvest from there now. When it comes from other regions, it will become easier," he assured.
According to him, there will be fewer problems with the supply of vegetables and fruits in Ukraine than expected.
"There will be certain restrictions, but imported products will be imported. The market will balance this in the next few months. But it is obvious that in the conditions of war, complex logistics and the occupation of the territory that produced early fruits and vegetables, it will be more expensive than in the normal season. Business will replace vegetables and fruits from those countries where logistics are cheaper, as well as where the nomenclature looks better and is cheaper," he says.
"Vegetables are much more expensive now. However, in the near future the supply will increase, and prices will even out," Solsky added.
As reported, following the results of the summit in Brussels, the European Union adopted a statement in which it turned to Russia with a request to unblock Ukrainian ports for the export of grain.

News from Perild.com in Telegram. Subscribe to our channel