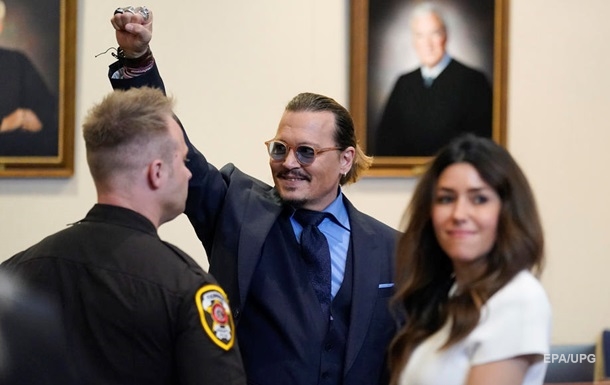 Johnny Depp wins libel case
The jury ordered the defendant to pay the applicant $15 million in damages.
In the United States, a jury on Wednesday, June 1, delivered a verdict in the case of Johnny Depp, recognizing his ex-wife, actress Amber Heard, guilty of libeling the actor in the case of protecting his honor and dignity. The meeting was broadcast by TV channel CNN.
So, a panel of seven jurors discussed the verdict for about 12 hours over three days. According to him, Heard was found guilty of spreading false information about violence by Depp, and this harmed the career and reputation of the actor.
The court ordered the defendant to pay the applicant compensation in the amount of ten million dollars, as well as a fine of five million dollars.
Depp, unlike Heard, was not present at the verdict. The actress also said that she did not agree with the decision of the court.
Recall that the trial in the case of the former married actor couple began on April 11. Depp filed a libel suit over a Washington Post article published in late 2018 in which Heard complained about her experience of domestic violence without naming her husband.
The actor said that this publication cost him the roles. He demanded compensation in the amount of $ 50 million from the ex-wife. In response, she filed a lawsuit to recover one hundred million dollars from Depp, accusing the actor's lawyer of defamation.
During the trial, which was watched live by the whole world, unpleasant details of the joint life of the movie couple were made public.

News from Perild.com in Telegram. Subscribe to our channel