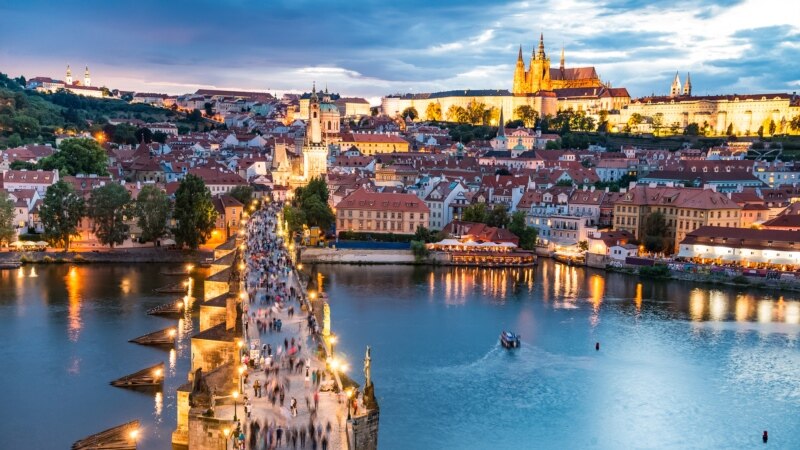 The family of State Duma deputy Vladimir Resin, former first deputy of the former mayor of Moscow Yuri Luzhkov, owns 13 apartments in the Czech capital Prague, two of which were purchased after the start of the war in Ukraine, in March 2022. About it informs Czech television with reference to the Financial Analysis Department of the Czech Ministry of Finance, which is now checking the property of the Resina family.
The deputy is included in the EU sanctions list, that is, his property must be frozen. Apartments in Prague, the cost of which is estimated at about 100 million crowns (about 300 million rubles), however, do not belong to Resin himself, but to a Czech company, the main owner and director of which is Resin's grandson, who permanently resides in Israel. The other two owners are Resin's daughter and son-in-law. The daughter of the deputy, Ekaterina Demidova, has a Prague address in the Czech Commercial Register, which most likely means that she had or has a residence permit or permanent residence in the Czech Republic.
Vladimir Resin was considered the right hand of Yuri Luzhkov, who was mayor of Moscow for almost 20 years. He oversaw the construction industry. After Luzhkov's resignation in 2010, he, unlike the mayor, did not fall into disgrace, remained Sergei Sobyanin's deputy, and since 2011 became a State Duma deputy from United Russia. Now he is the oldest deputy, he is 86 years old.
About Prague real estate Resina in autumn 2021 told Alexei Navalny Anti-Corruption Foundation. Then it was reported about 11 apartments. 2 more in a new residential complex were purchased after the start of the war.
The Czech authorities support the initiative to confiscate the property of Russians who fell under sanctions, but no legislative norms have yet been adopted in this regard. It is also unclear whether any restrictions can be applied to real estate, the owners of which are only indirectly related to the person included in the sanctions list.