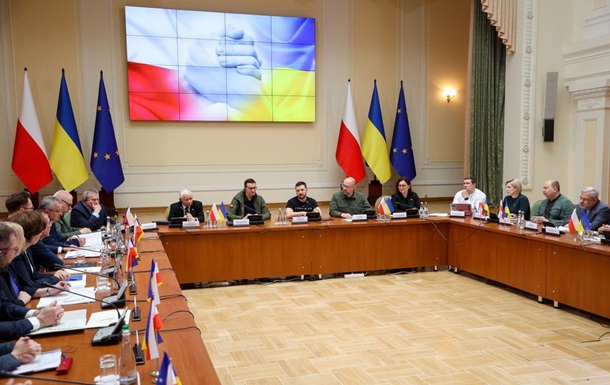 Photo: Press Service of the Cabinet of Ministers
Poland confirms its support for Ukraine's accession to the EU and NATO
President Volodymyr Zelenskyy awarded state awards to Polish Prime Minister Mateusz Morawiecki and Deputy Prime Minister Yaroslav Kaczynski for their assistance to Ukraine.
The governments of Ukraine and Poland held joint consultations for the first time. Ukrainian leader Volodymyr Zelensky was also present at the meeting. He wrote about this in Telegram on Wednesday, June 1st.
"Our governments are working in this format for the first time. It is historical and, I am sure, will be productive. We appreciate all the unprecedented support from Poland for Ukraine and Ukrainians. Relations between our countries have moved from warm and neighborly to a new stage – strong and historical," the president wrote.
Zelensky awarded Polish Prime Minister Mateusz Morawiecki and Deputy Prime Minister Yaroslav Kaczynski with state awards for helping Ukraine.
In turn, Ukrainian Prime Minister Denys Shmygal informedthat a joint statement was made as a result of intergovernmental consultations between Ukraine and Poland.
"Poland has confirmed that it supports Ukraine's accession to the EU and NATO, and will also make efforts for Ukraine to receive the status of a candidate for EU membership in June," he said.
According to him, the parties also agreed to strengthen defense cooperation, develop the Polish-Ukrainian-British alliance and work on strengthening sanctions against Russia.
"Our Polish partners confirmed their readiness to participate in the post-war renewal of Ukraine. We will also strengthen border cooperation," Shmyhal added.
Earlier, Polish President Andrzej Duda said that there would be no border between Ukraine and Poland, and the common strength of the two countries would repel any possible threat.
After that, the Security Council of the Russian Federation stated that Poland was "going to capture" Ukraine.

News from Perild.com in Telegram. Subscribe to our channel